Hi there! Are you looking for a starting point on pricing our unique brand of balloon artistry? We are here to help…
Every bit of balloon artistry that leaves our studio to adorn your special events, celebrations and soirees is custom created especially for you. Because of this, it is a challenge to say, "This custom creation made just for YOU is this much…" We'd love to chat and hear about your event so we can best help to create balloon artistry that is uniquely yours, designed to perfectly fit your event space.
Custom Organic Balloon Installations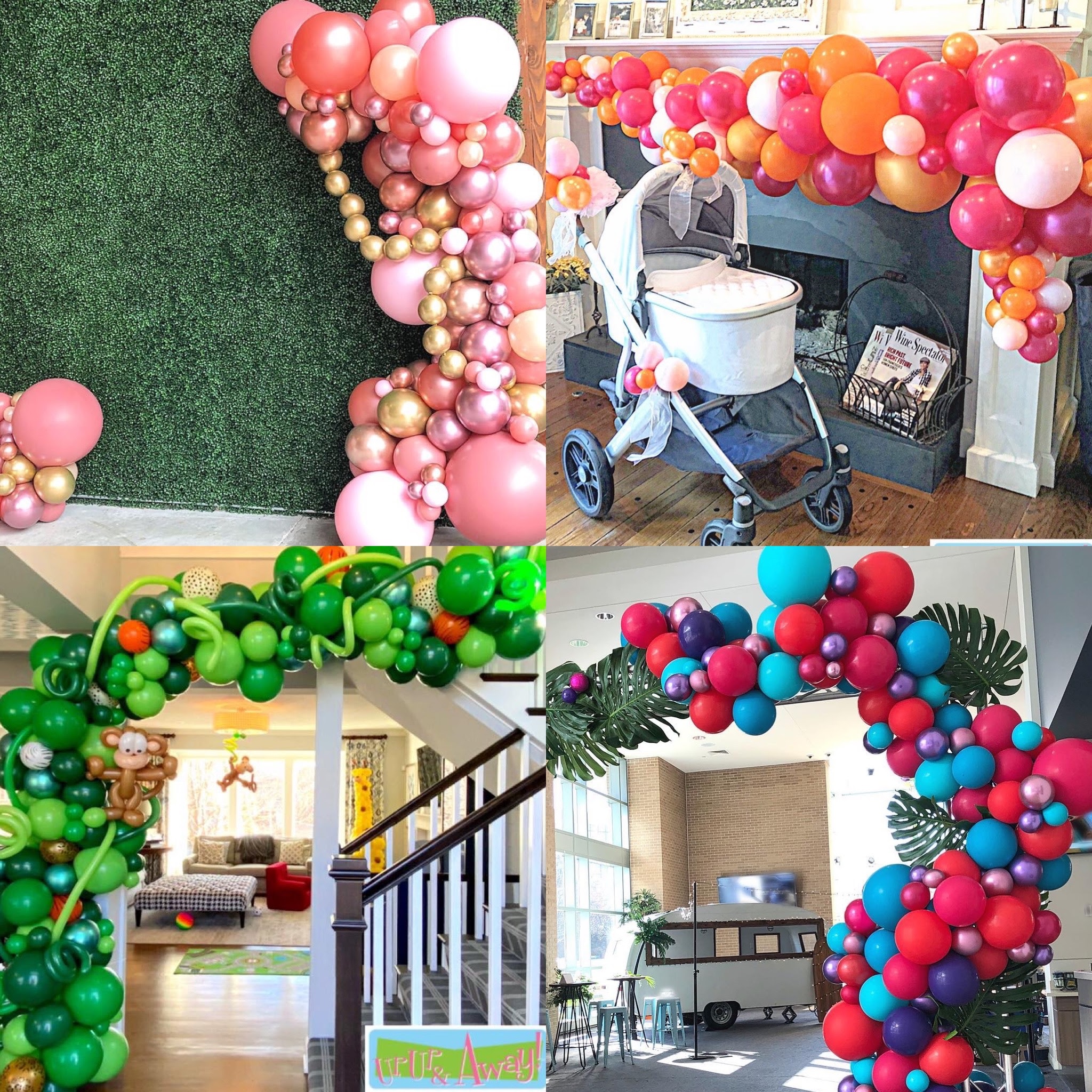 The most popular style of balloon artistry right now, our custom organic balloon installations. We hear these referred to as "balloon garland," which might be the right term for the kits you can buy at the big box stores, but that's not what we create. Instead, you'll get a custom designed installation that perfectly fits your space in colors that are custom created to match your event invitation, linens and flowers. These can be petite mantle pieces or giant entryway pieces. We love working with your florist (or ask us to recommend our favorite!) to add greenery and blossoms to this style of balloon artistry. Starting at $325 plus delivery and setup in the KC Metro area.
Balloon Backdrop Walls
Our Balloon Walls are the perfect touch for a photo area, a stage backdrop, a headtable backdrop and are favorites for new product launches. Starting at $425, with pricing based on size, style and all of the other important details we should talk about to make your event uniquely yours! No boring step-and-repeat here, we create balloon walls that your guests will remember!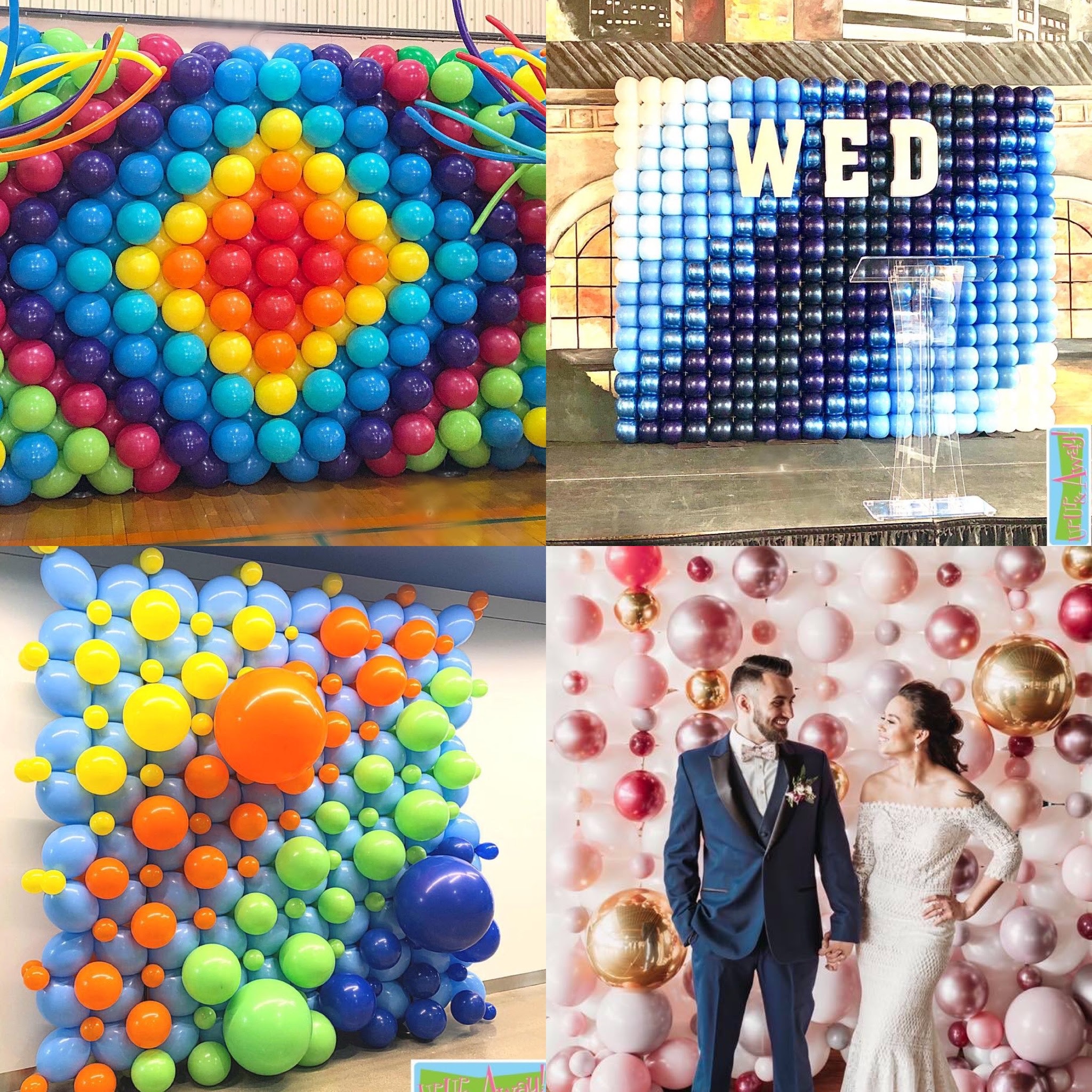 Photo Stations
Having a themed event and need a fun photo spot? We can help! Our themed photo stations can be created to match your company colors, your event theme and more. Starting at $250 in the KC Metro plus delivery.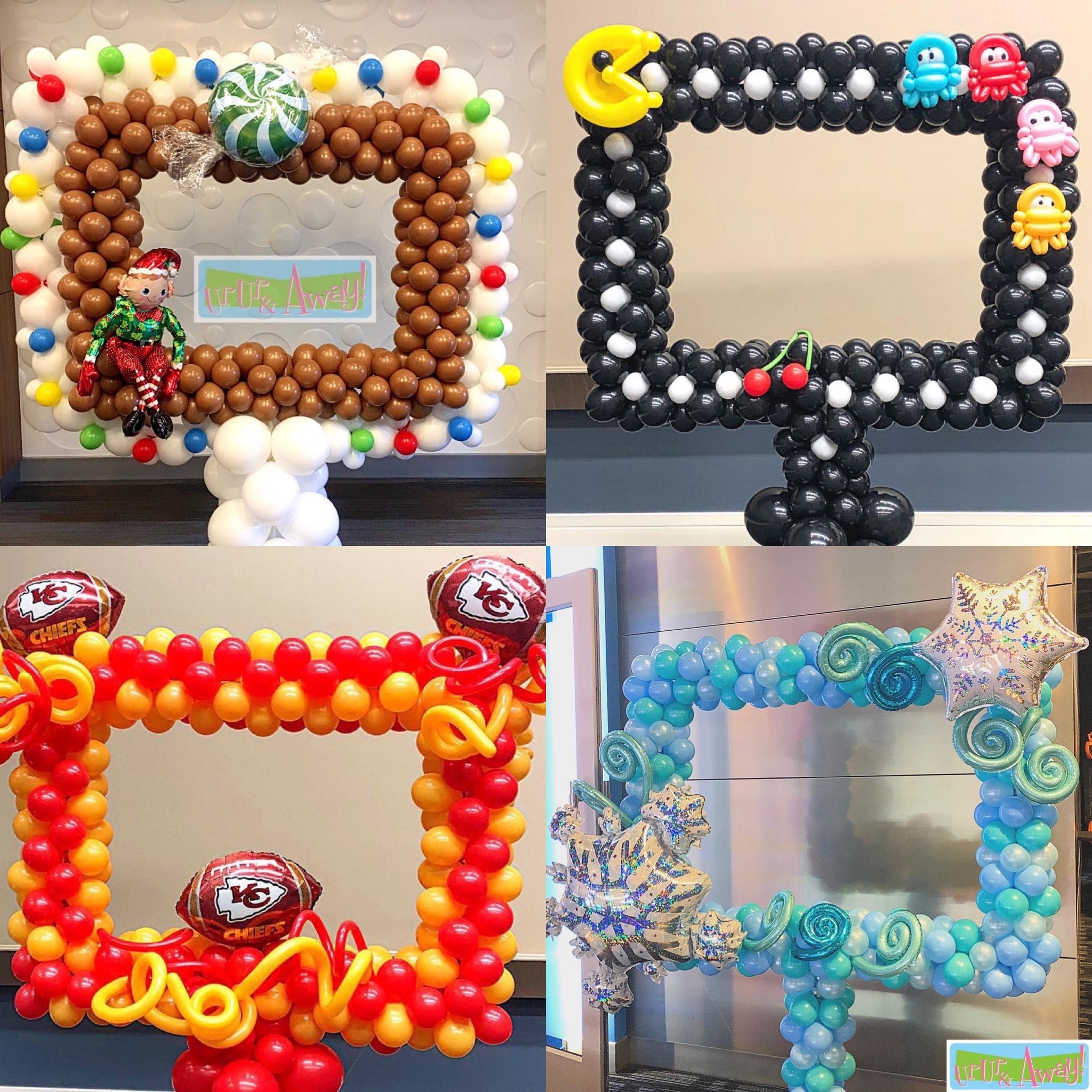 Balloon Arches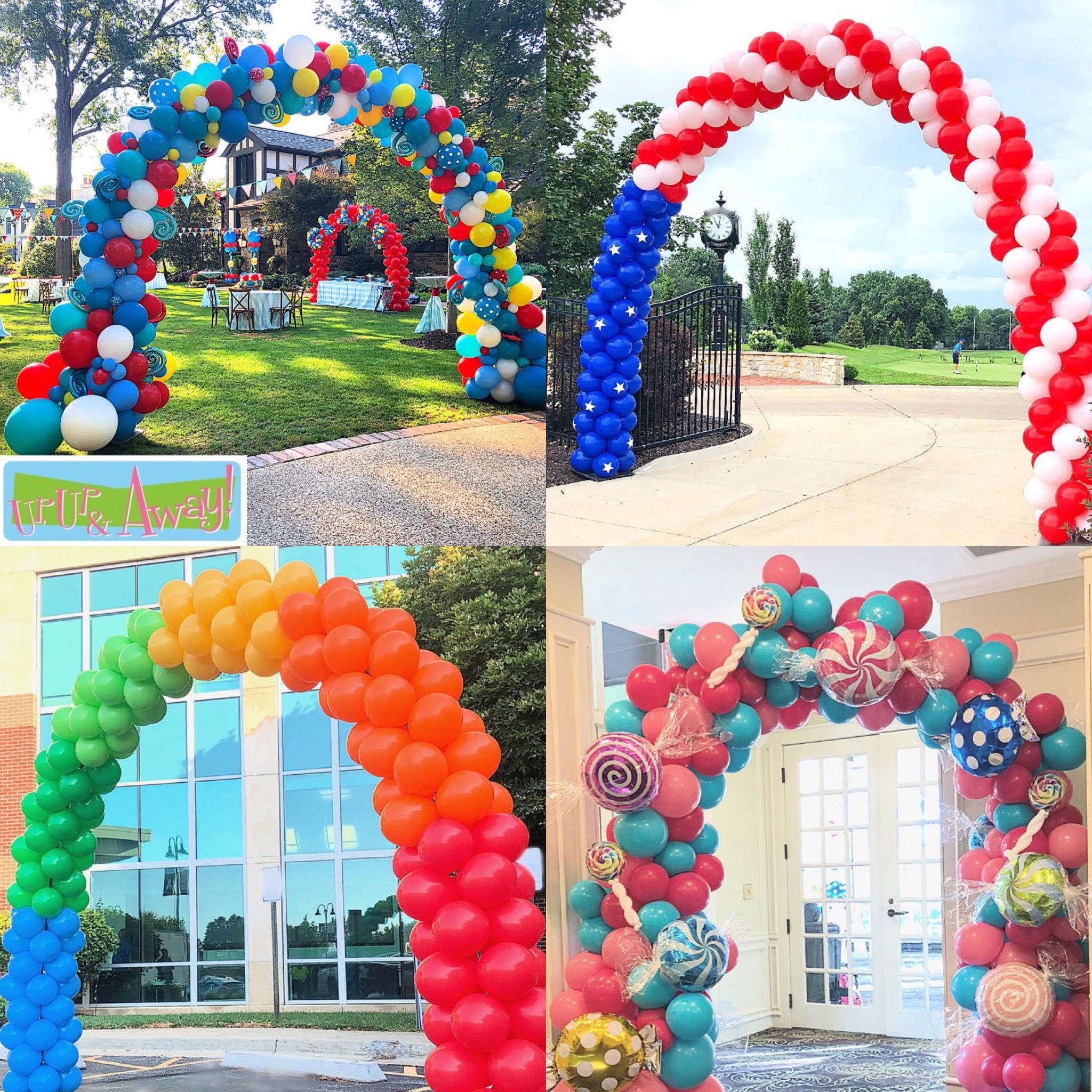 Classic balloon arches will never go out of style! We create arches specifically sized to fit your space, for use indoors or out. Arches start at $325 plus delivery in the KC Metro area. Contact us to ask and let's talk about the details so you know all about arch options. There are so many!
Balloon Columns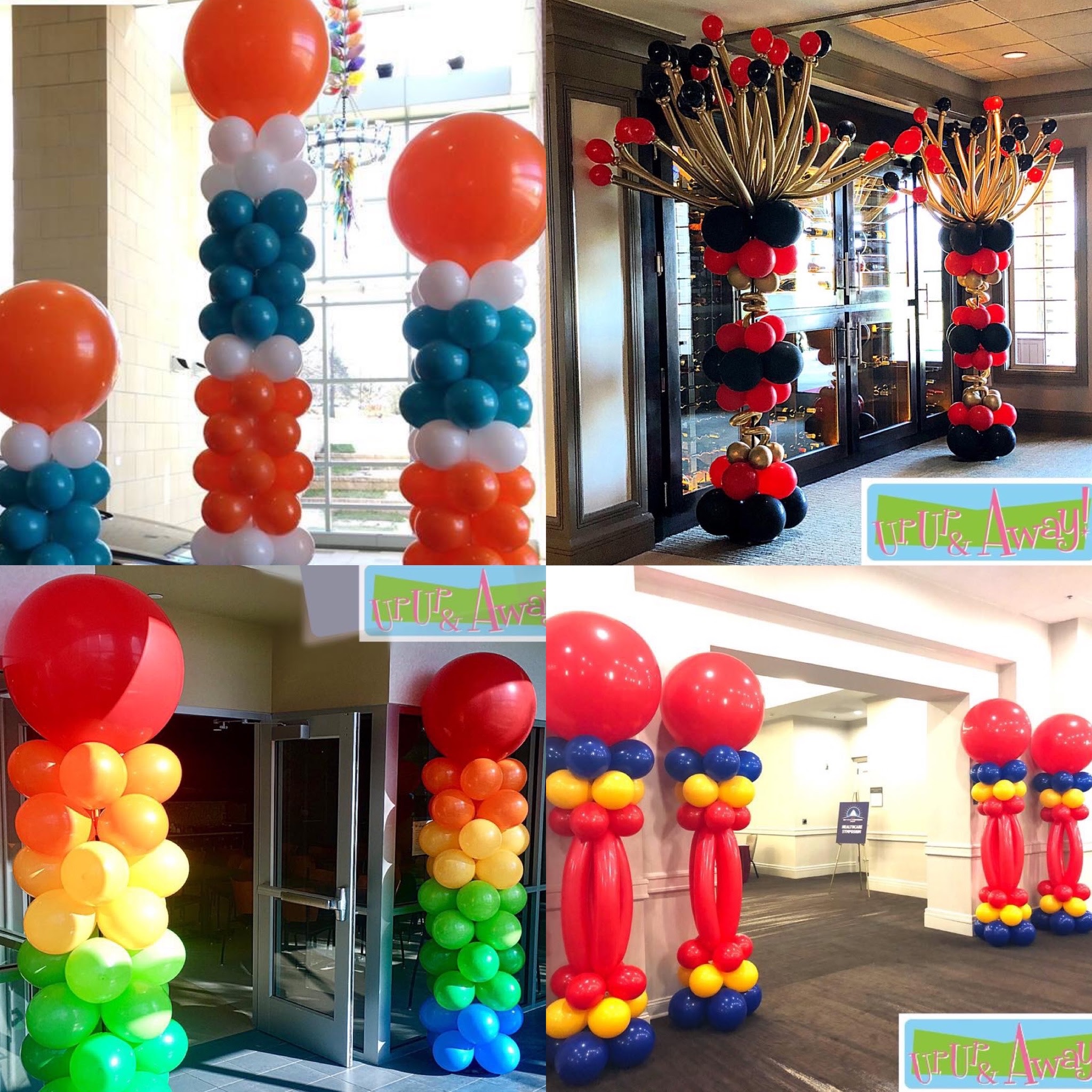 Another Classic balloon staple, balloon columns. Except we go far beyond Classic here and create pieces some don't immediately recognize as balloons because they are so unusual! Balloon columns start at $105 plus delivery in the KC Metro. Columns range from 6′ tall to soaring columns of 15′ or taller. We love columns as they are easily moved for use in many areas at one event!
Balloon Number Sculptures
Want to make a GINORMOUS impression? You need our balloon number sculptures! Starting at $185 plus delivery in the KC Metro area, this 6′ and taller numbers are a fun way to let everyone know about the big day!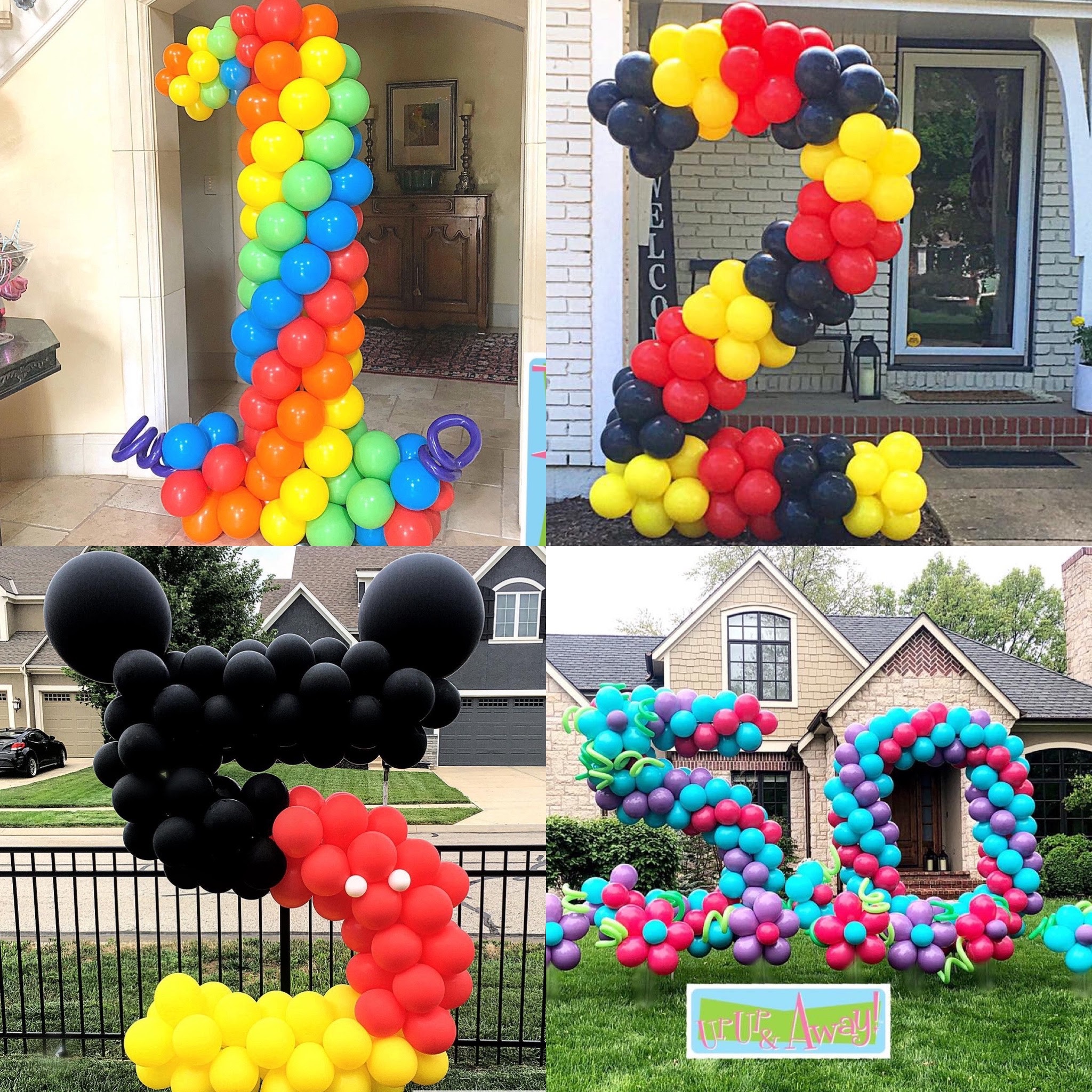 And Countless Other Options…
Still haven't found what you are looking for? We want to hear from you! Let's talk about what you have in mind and how we can help make your event extraordinary.