Hi there! Are you looking for a starting point on pricing our unique brand of balloon artistry? We are here to help…
Every bit of balloon artistry that leaves our studio to adorn your special events, celebrations and soirees is custom created specifically for you. Because of this, we have starting points on pricing and can help with concise pricing with a few details about your event. We LOVE designing balloon artistry that is perfect for your space, your theme, your colors, just so many variables to consider to make your event uniquely yours. We hope this helps a bit…
Balloon Sculptures for Delivery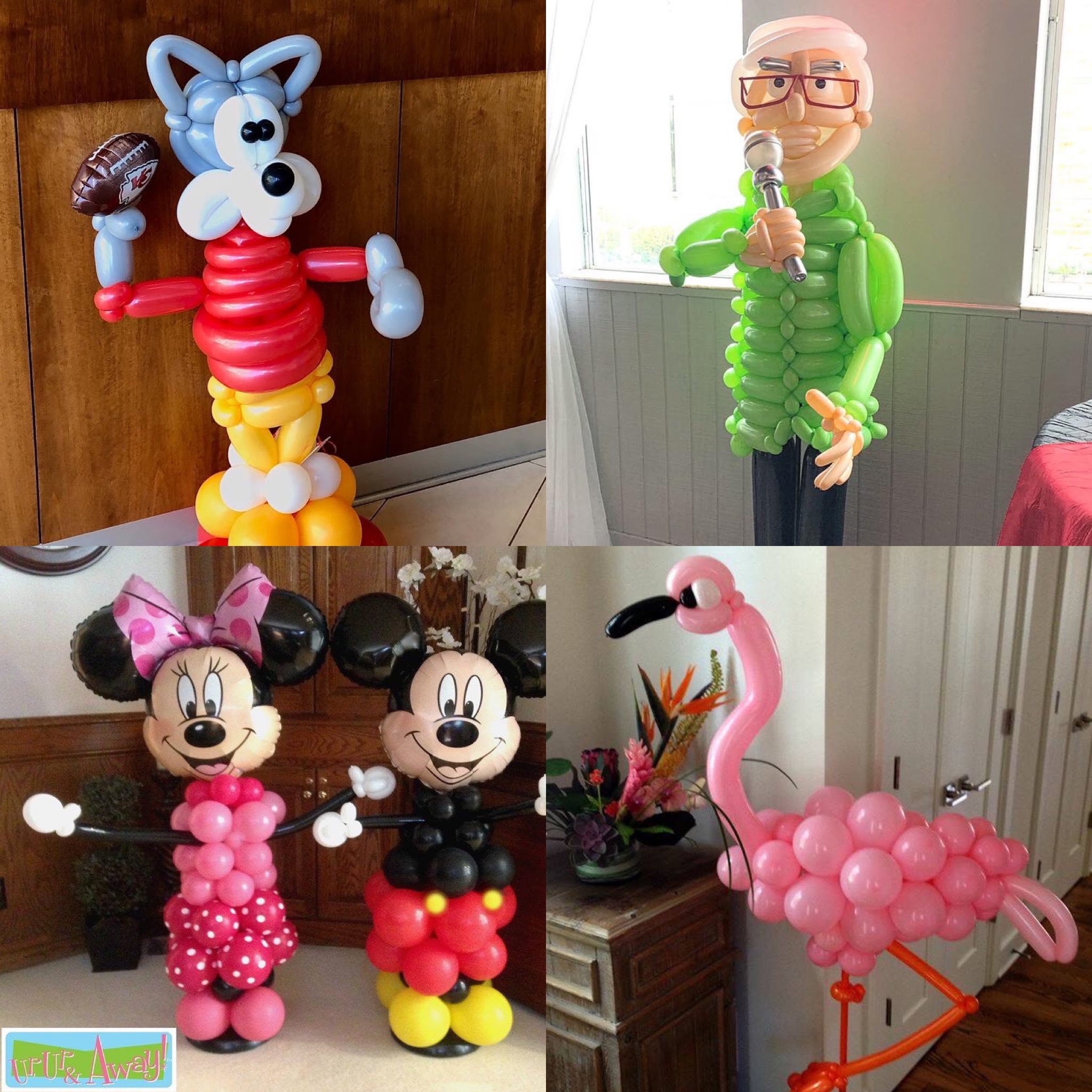 If you really want to create a big WOW to celebrate that special someone, we can help! No boring balloon bouquets here, instead we custom create balloon sculptures unique to the recipient. Want to send a lion to your favorite zookeeper? We can do that! A sculpture that looks just like your Uncle Dave? Done! A Bon Voyage send off to Disney, a festive flamingo in the middle of the cold winter to warm things up, we LOVE thinking outside of the box to create sculptures for delivery. Starting at $125 in the KC Metro area plus delivery.
Custom Organic Balloon Installations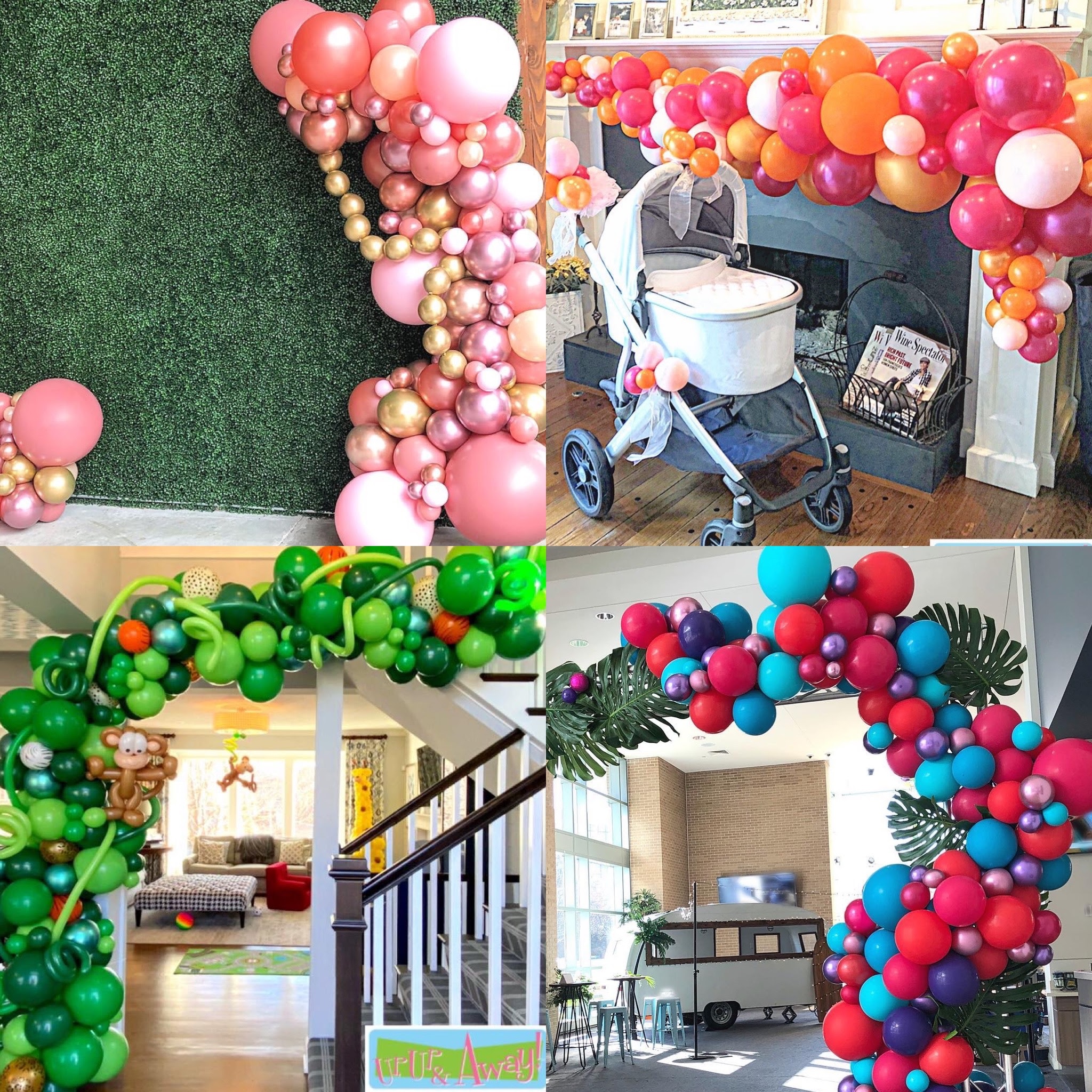 The most popular style of balloon artistry right now by far, our custom organic balloon installations. We hear these referred to as "balloon garland," which might be the right term for the kits you can buy at the big box stores, but that's not what we create. Instead, you'll get a custom designed installation that perfectly fits your space in colors that are custom created to match your event invitation, linens and flowers. These can be petite mantle pieces or giant entryway pieces. We love working with your florist (or ask us to recommend our favorite!) to add greenery and blossoms to this style of balloon artistry. Starting at $225 plus delivery in the KC Metro area.
Balloon Backdrop Walls
Our Balloon Walls are the perfect touch for a photo area, a stage backdrop, a headtable backdrop and are favorites for new product launches. No boring step-and-repeat here, we create balloon walls that your guests will remember!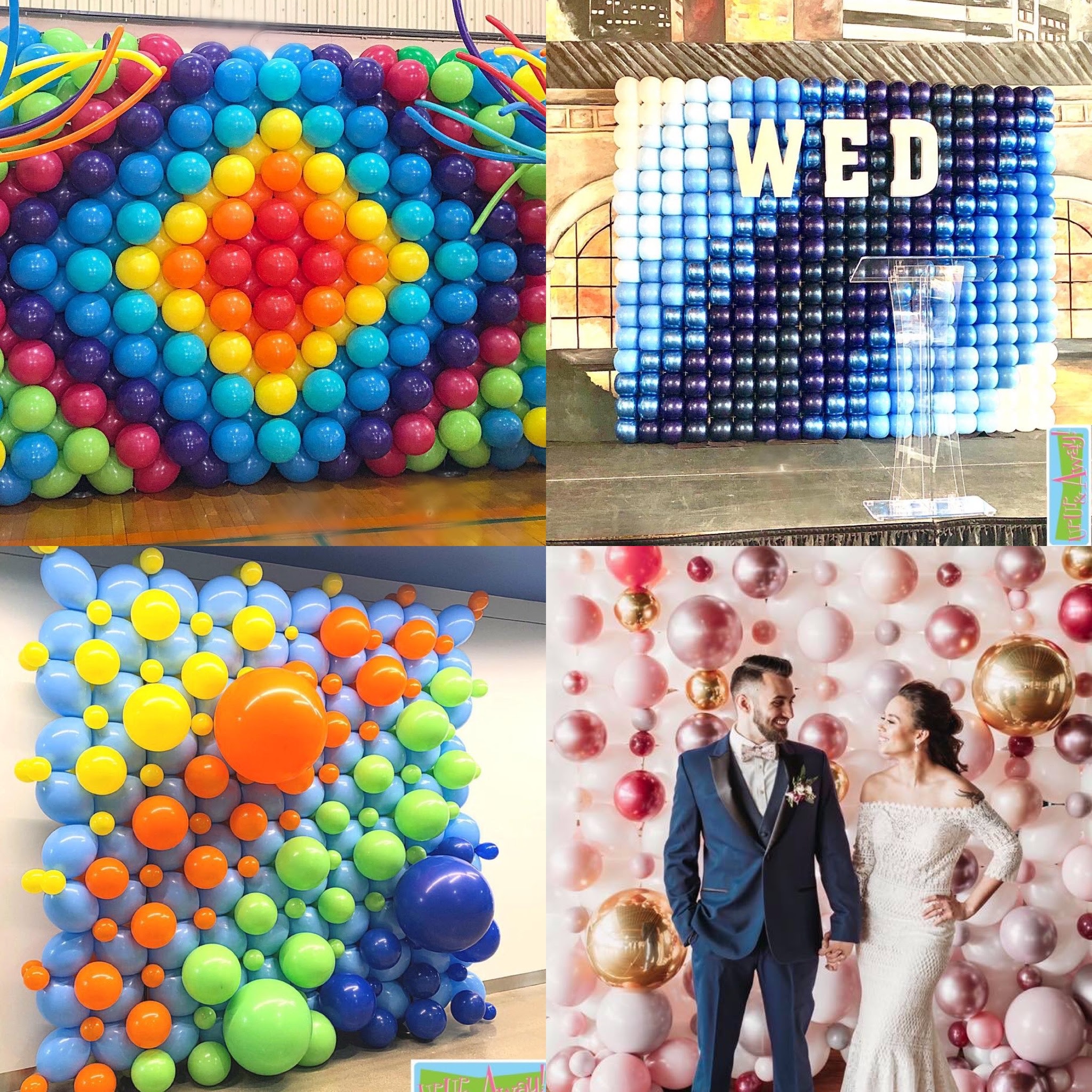 Photo Stations
Having a themed event and need a fun photo spot? We can help! Our themed photo stations can be created to match your company colors, your event theme and more. Starting at $250 in the KC Metro plus delivery.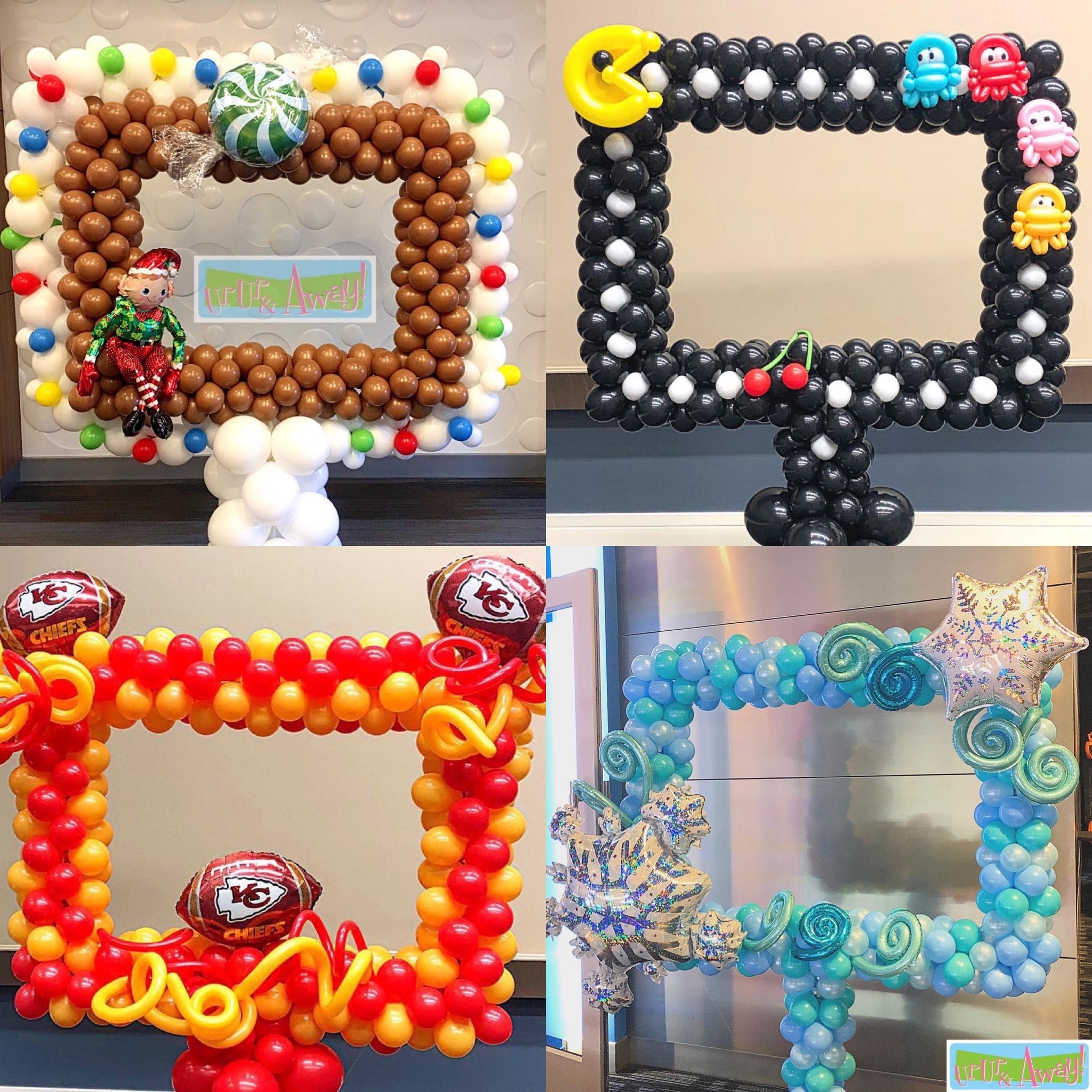 Balloon Entertainment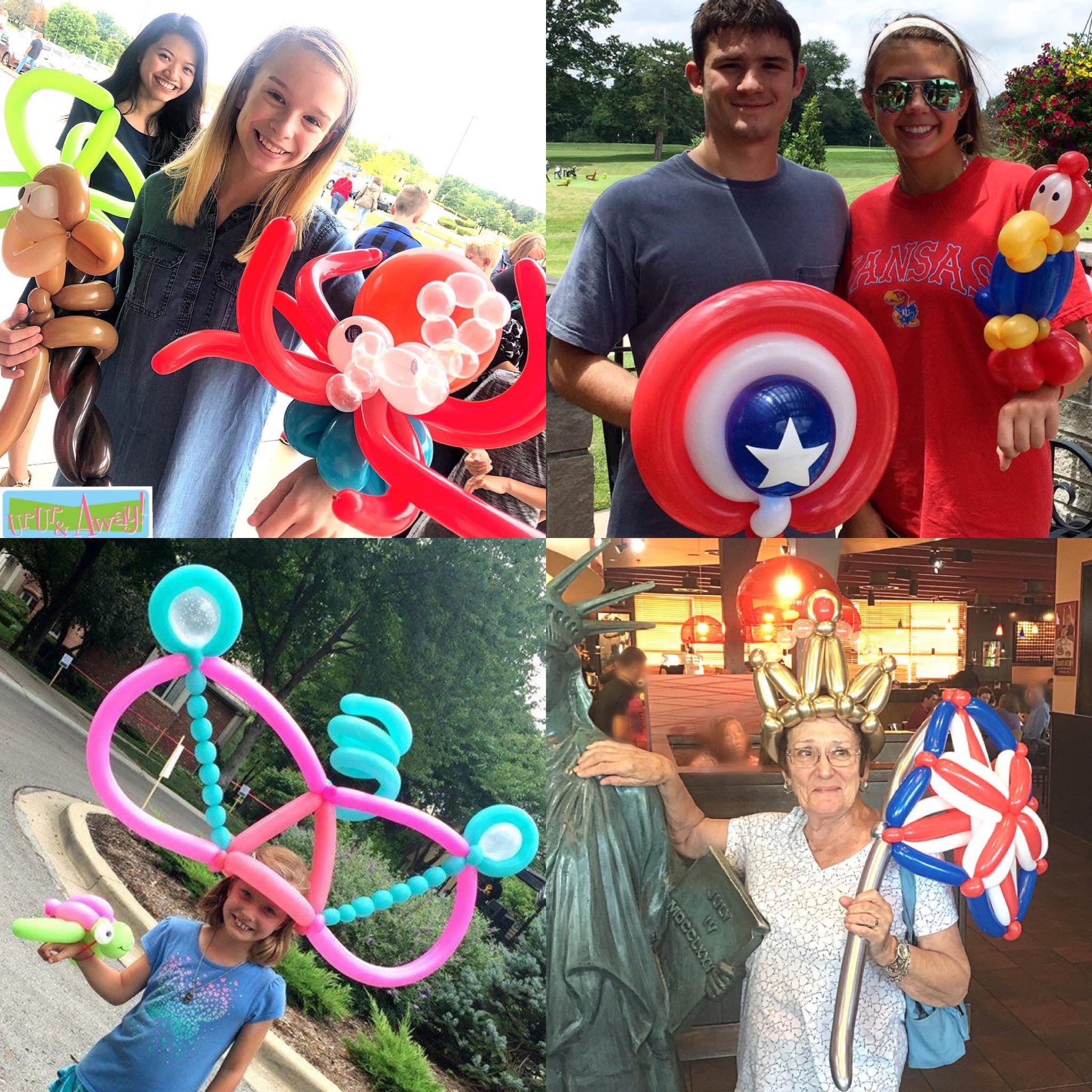 Our professional balloon artists can create anything you can imagine, right before your eyes! We use over 50 colors of balloons in a multitude of shapes and sizes to make our wild and wacky creations sure to delight your guests, adults and kiddos, too! Far beyond the typical dog and sword, we love a good challenge AND create the best times at parties. Starting at $175 per hour in the KC Metro area.
Balloon Arches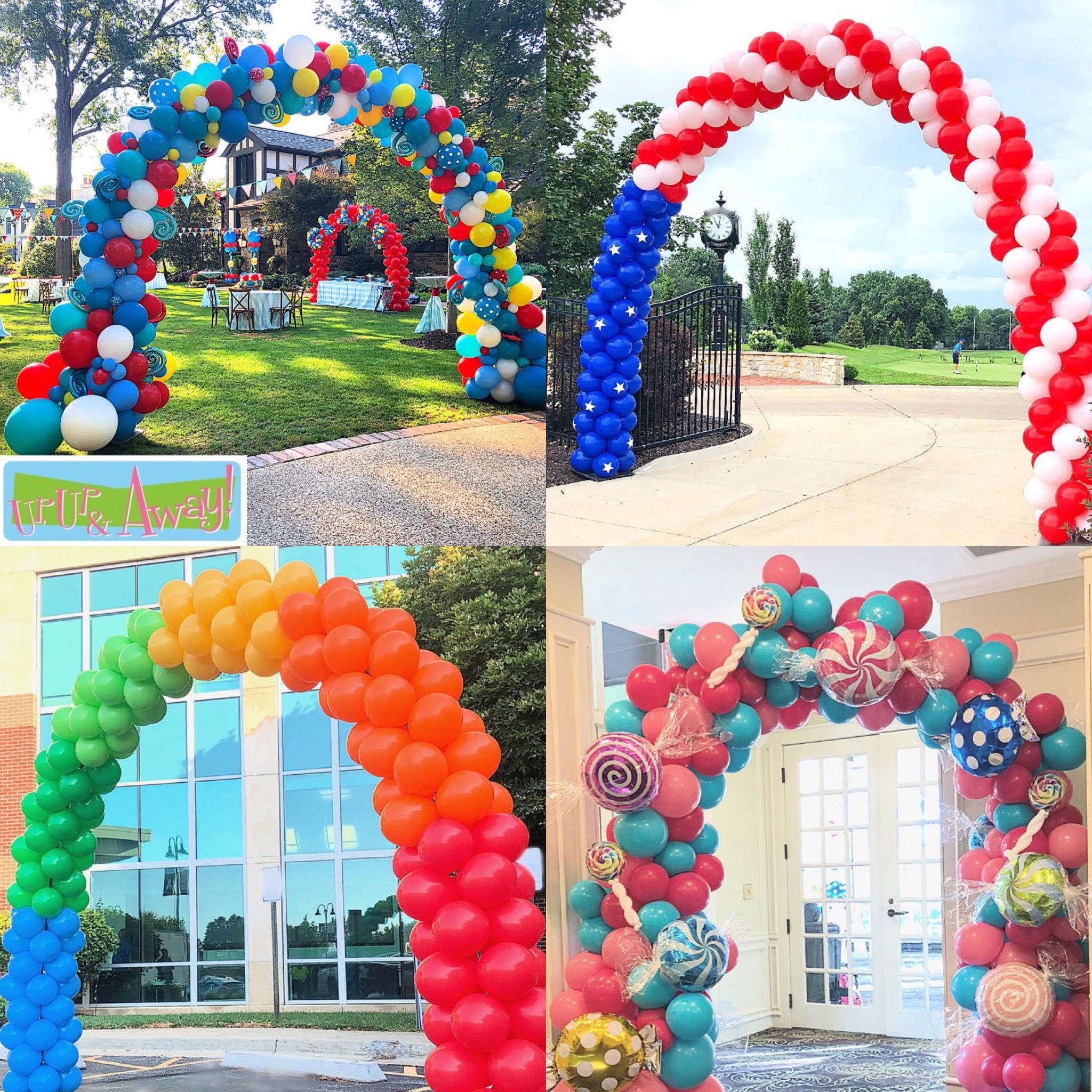 Classic balloon arches will never go out of style! We create arches specifically sized to fit your space, for use indoors or out. Arches start at $225 plus delivery in the KC Metro area. Contact us to ask and let's talk about the details so you know all about arch options. There are so many!
Balloon Columns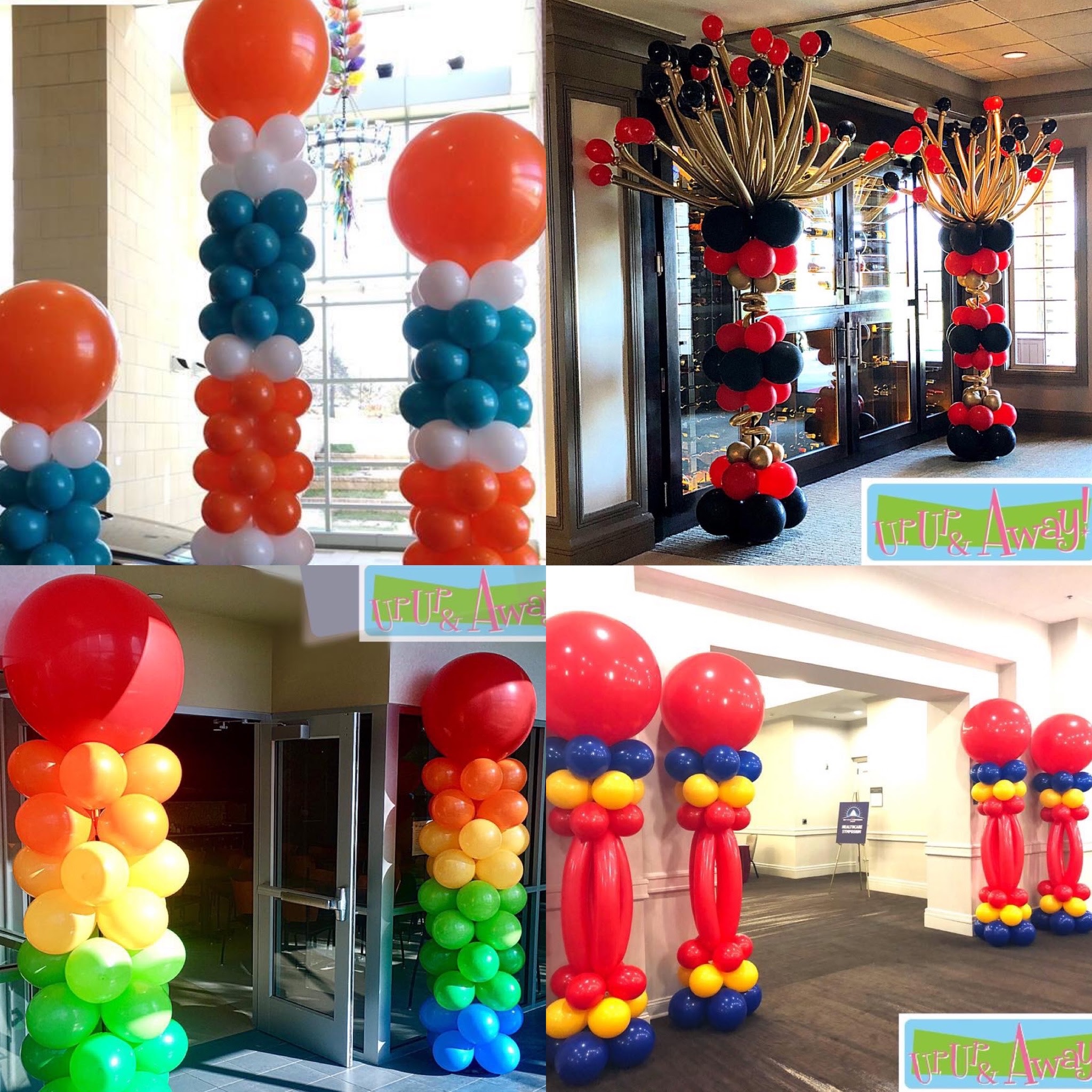 Another Classic balloon staple, balloon columns. Except we go far beyond Classic here and create pieces some don't immediately recognize as balloons because they are so unusual! Balloon columns start at $85 plus delivery in the KC Metro. Columns range from 6′ tall to soaring columns of 15′ or taller. We love columns as they are easily moved for use in many areas at one event!
Balloon Number Sculptures
Want to make a GINORMOUS impression? You need our balloon number sculptures! Starting at $185 plus delivery in the KC Metro area, this 6′ and taller numbers are a fun way to let everyone know about the big day!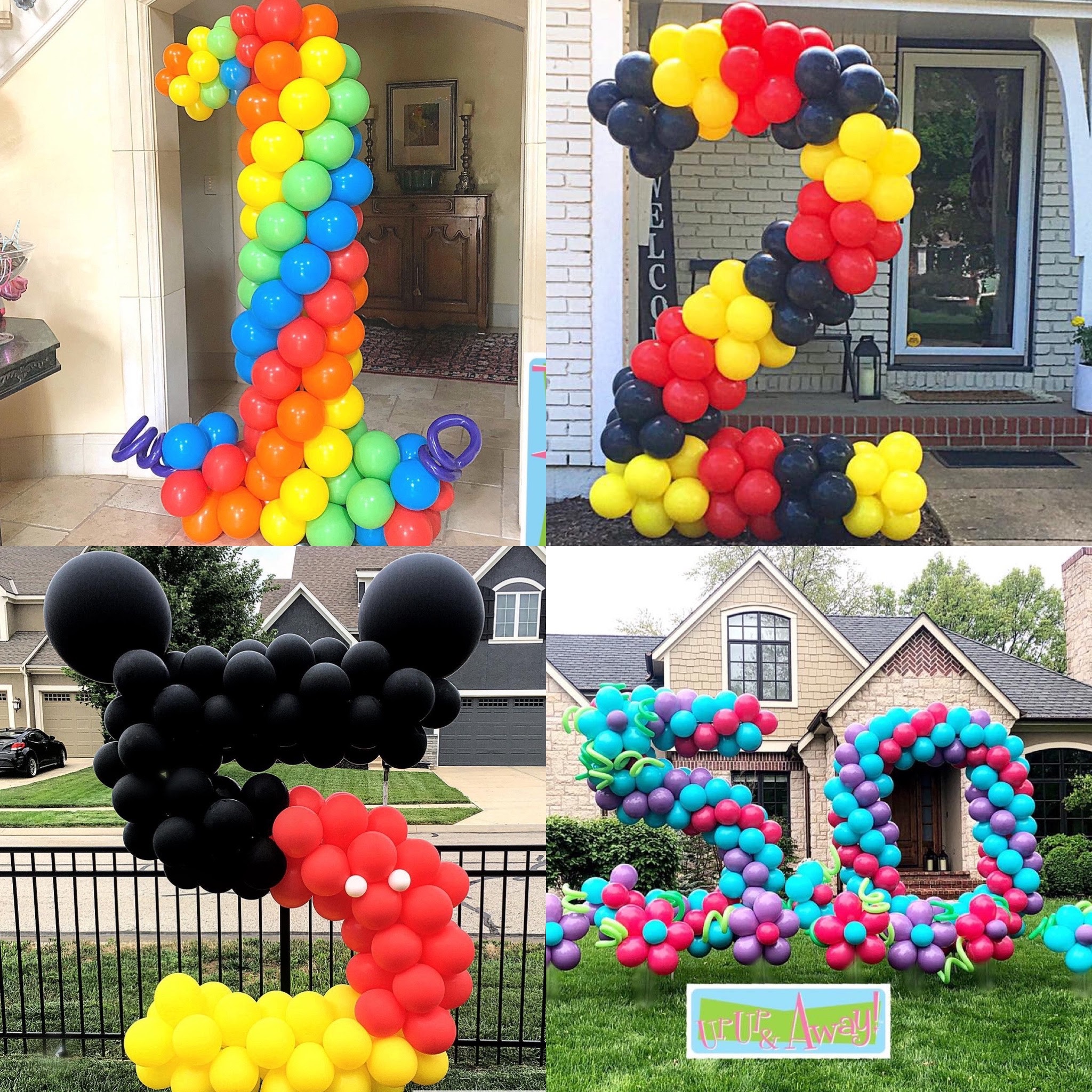 And Countless Other Options…
Still haven't found what you are looking for? We want to hear from you! Let's talk about what you have in mind and how we can help make your event extraordinary.
GIFT CARDS
We offer gift cards for balloon artistry and balloon entertainment. You'll find those here. No expiration date, a few preset prices for our most popular items or customize an amount that works for you. Thanks for supporting a small local business!