Small Business Saturday 2020 is here and we've got something fun in store for YOU!
But first, a quick note of thanks for your support of our small business this year. We appreciate you choosing to buy balloon art from us. You are directly impacting the local community when you shop from businesses like ours, but more than that you are keeping our business afloat! We wrote a whole book about why we adore you trusting us to deliver smiles via balloons and tucked it at the bottom of this page so we could get right to the good stuff first…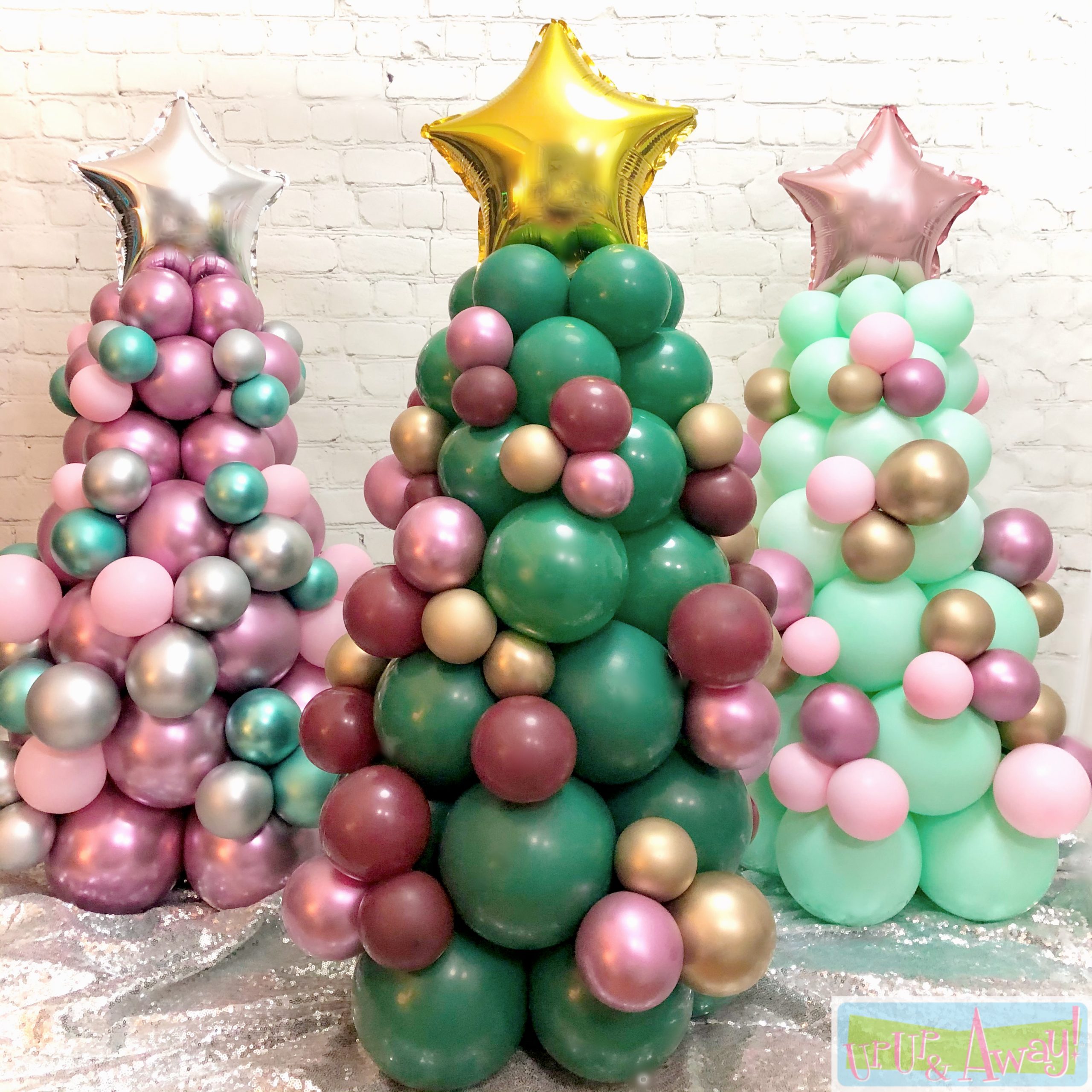 As a THANK YOU for supporting our tiny family business, we have a special treat for you! Today only, until 11:59 PM on Saturday, November 28th, 2020, we are offering our Winter Whimsy Tree for $95. Our adorable trees are normally $120, each one created uniquely for you in your choice of colors, topped with the cutest little star balloon. They make a really fun surprise delivery for friends, neighbors, co-workers or for your own enjoyment. You deserve balloon joy, too!
BUT WAIT! THERE'S MORE!
We are also sharing a discount code for FREE delivery with 15 miles of zip code 64105 and a hefty discount off of delivery if you are a bit further away. That's $30 more in savings! We've never offered this before, but if ever there was a year to go big, 2020 is it! Just enter SantaShopsHere at checkout to save a combined $55 on a Winter Whimsy tree designed especially for you!
Pick your favorite colors for the tree and ornaments. Stick with traditional red and green or be trendy and choose pink and silver. Want a rainbow tree? We can do that! White with silver and blue? We can do that, too!
Choose a preferred date for delivery. Currently we have availability on most days. Should we have a day that fills up fast, we will contact you to pick an alternate date.
Our Winter Whimsy trees are long-lasting; kept inside they will last the entire holiday season. Each tree is around 3′ tall and is made with around 100 balloons.
Don't forget the coupon code, SantaShopsHere!
Ok, and now the sappy part from us. You'll indulge us for just a minute, right?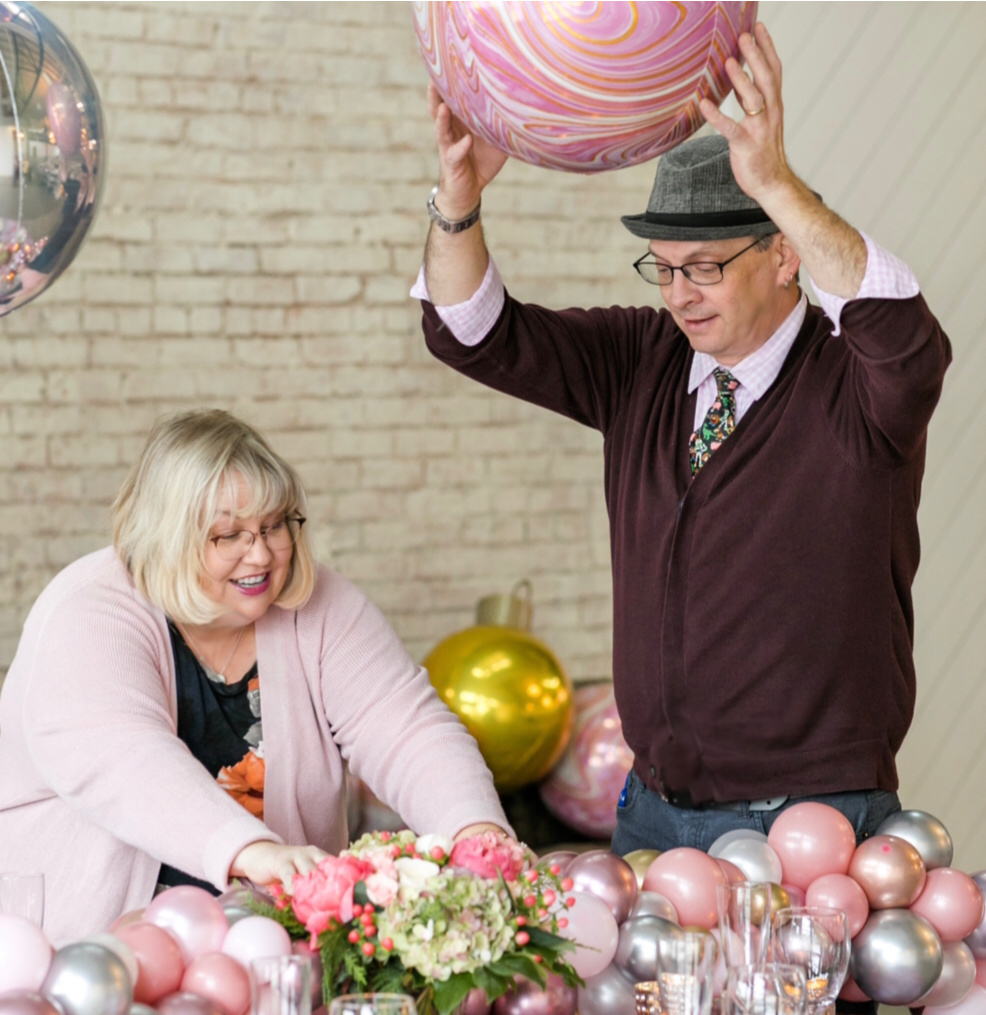 Twenty-Five years ago, we were art students trying to figure out what we would do with ourselves when balloons found us. We never could have imagined they would take us around the world, but also they would always bring us right back home to Kansas City, the best darned place to own a small business. You've included our balloon artistry in every kind of celebration you can imagine! We've always been grateful for the support our community shows for small businesses, especially the unique ones, but then came 2020.
AND YOU SHOWED UP!
We made a list of 472 things your support of our family business has meant this year. We thought we should narrow it down just a bit because we know you want to go order a Winter Whimsy Tree. You've made sure we have a roof over our heads, food on the table and can keep the lights on in our balloon studio. Most importantly, you've made sure we get to do what we do best, bring a bit of joy to your loved ones when they need a pick-me-up or have a reason to celebrate. We appreciate you.
P.S. We see the saying often that when you purchase from a small business, the owner does a happy dance. It is TRUE. Today we plan on doing so.many.happy.dances. Use the Coupon Code, SantaShopsHere and get your order in before midnight. And thank you again for shopping small. It means the world to us.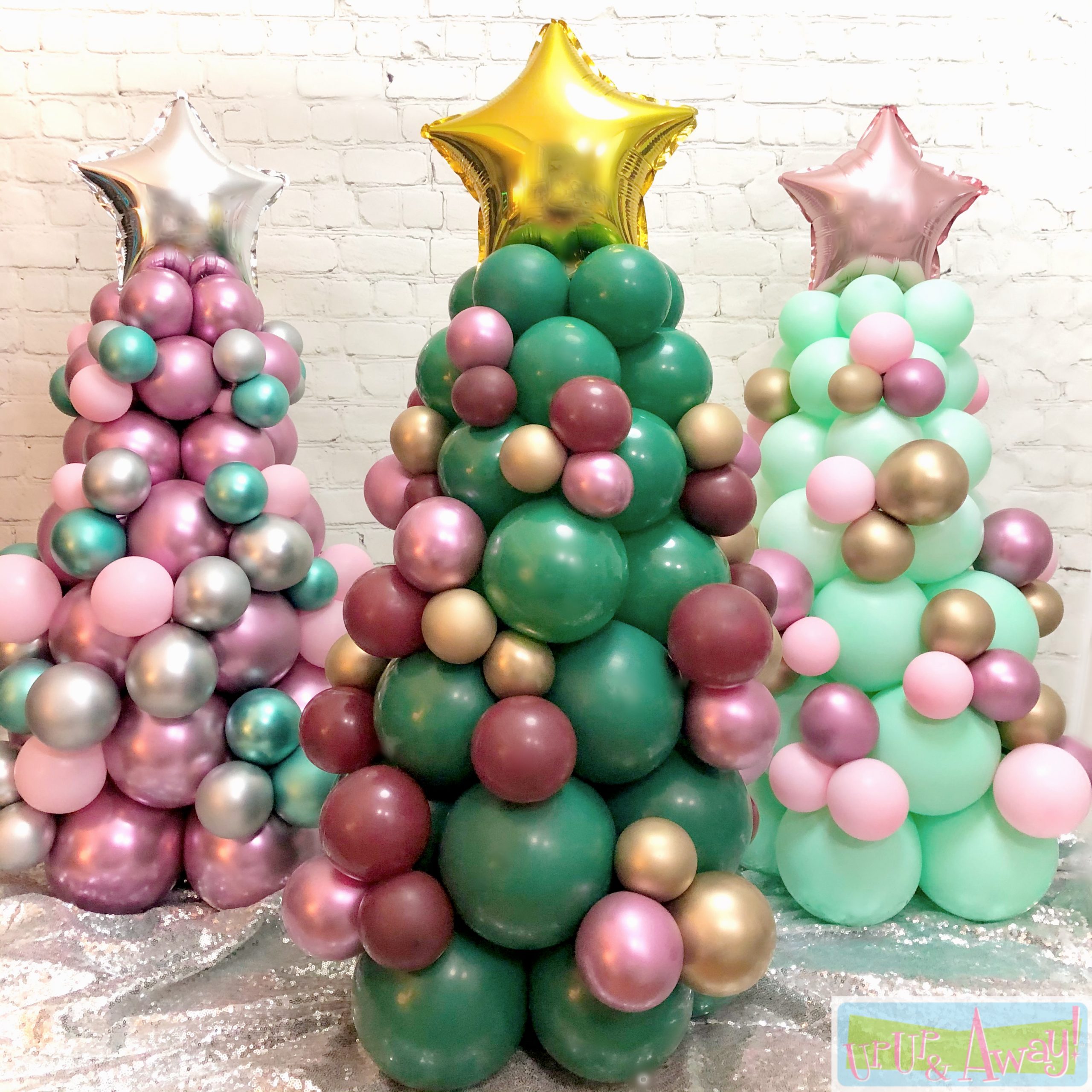 P.P.S. Would you prefer the extraordinary customer service you've come to expect from us? Don't like ordering on-line when you could talk to one of us? We are here to help! Give us a call at 816.792.5390 and we will happily take your order! Thanks again for your support of our small business.