Make Father's Day fun and memorable with Up, Up & Away's balloon deliveries!
All of our options are available for delivery in the KC Metropolitan area on Friday, Saturday and Sunday. Give us a call at 816.792.5390 to place your order. (But hurry! We have a limited number of each of these designs.)
#1 DAD $145, including Six Gourmet Cupcakes from The Baby Bird Bakery
This large balloon sculpture, perfect for indoor enjoyment, is over 5 feet tall! It's a statement piece and perfect for snapping a photo with dad. AND we've partnered with The Baby Bird Bakery to bring six gourmet cupcakes along with the balloons. Balloons AND Cupcakes? YES! The Sweet Six Pack includes two Very Vanilla filled with Cheesecake Mousse, two Carrot Cake and two Chocolate Raspberry Truffle Cupcakes. Orders including cupcakes must be placed by Wednesday, June 17th. 816.792.5390.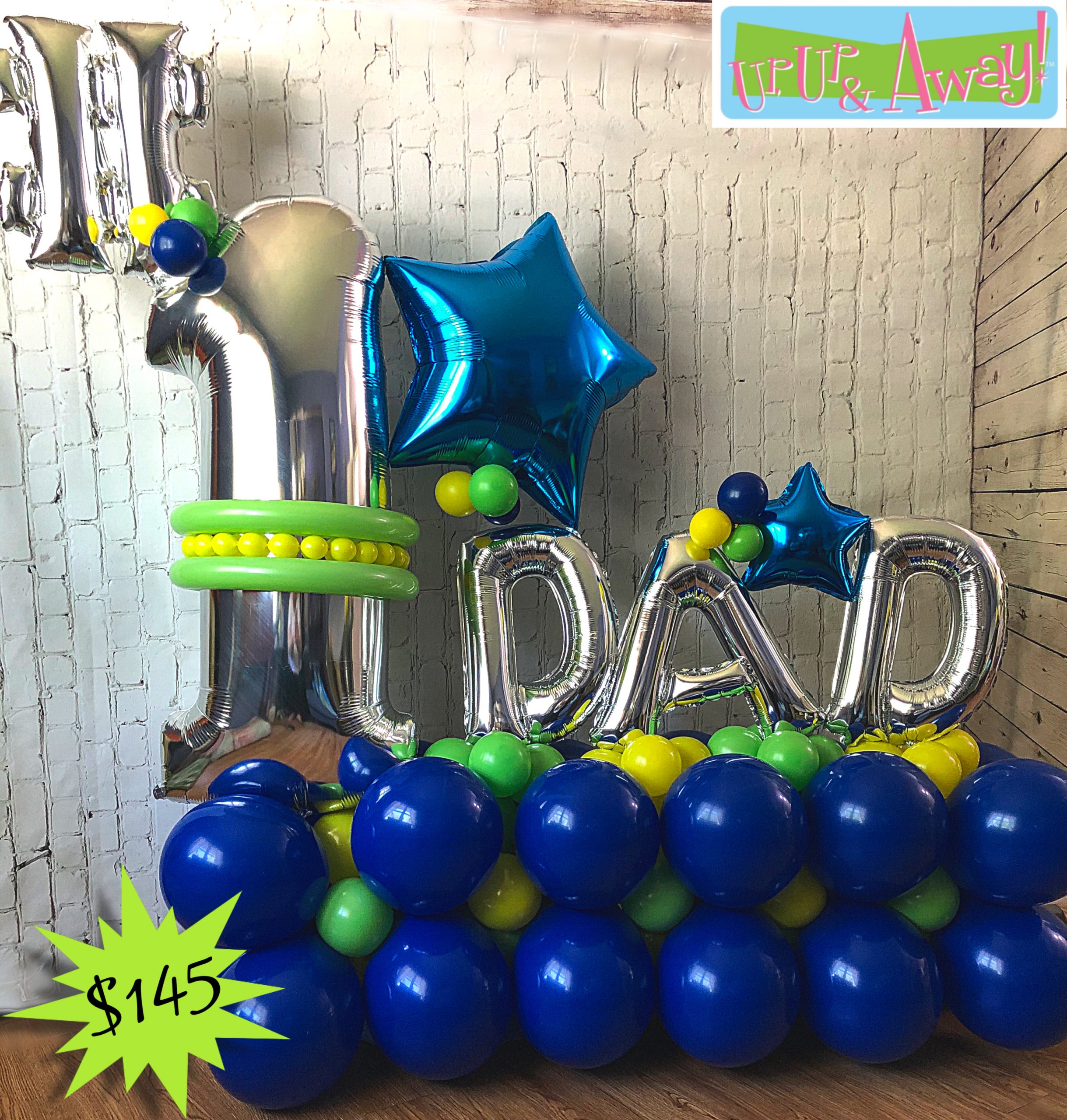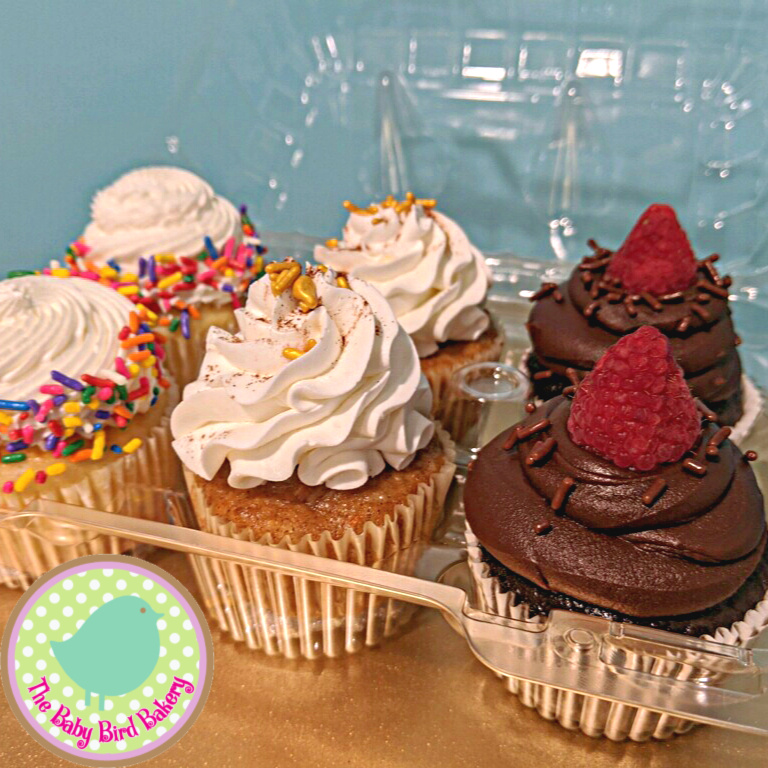 BEST DAD IN THE GALAXY $125
Make Father's Day Out of This World with this fun balloon sculpture! We've created balloon planets, added in lots of stars and galactic touches to make this sculpture light up your dad's special day! Call to order, 816.792.5390.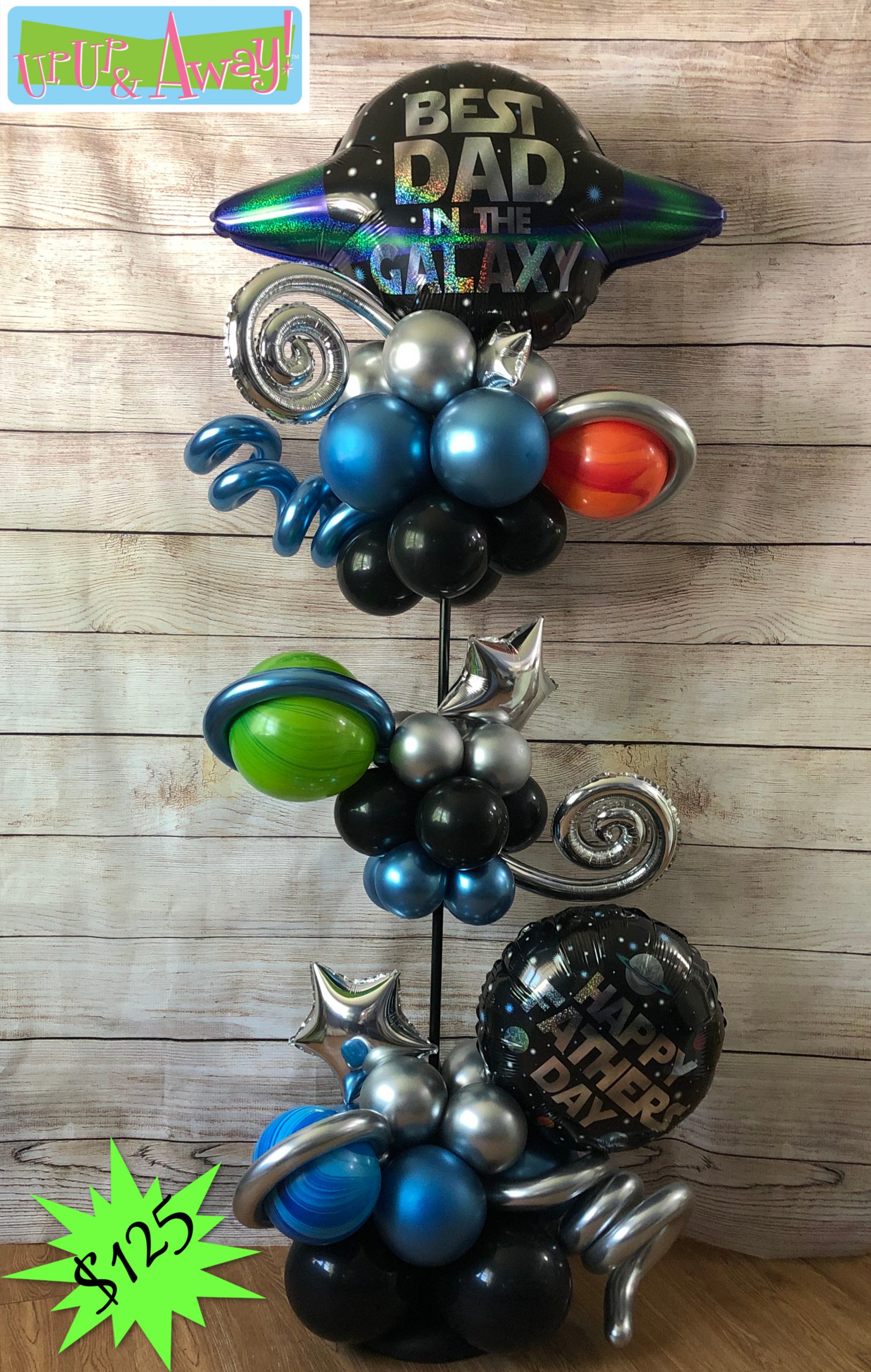 AND….We've saved the best for last!
DAD You're T-Riffic! DELIVERED BY A DINOSAUR! $175
Want to make your dad's day incredibly memorable? We've got just the thing: Our DAD You're T-Riffic balloon sculpture delivered by a seven-foot tall dinosaur. YOU READ THAT RIGHT, a dinosaur will deliver this balloon sculpture to your dad. The DinoDelivery includes a few minutes of socially distanced time so dad and the family can snap a pic with the dinosaur before leaving the sculpture with him to enjoy. Call today, 816.792.5390, to schedule your DinoDelivery. These are extremely limited and sure to go extinct in a hurry!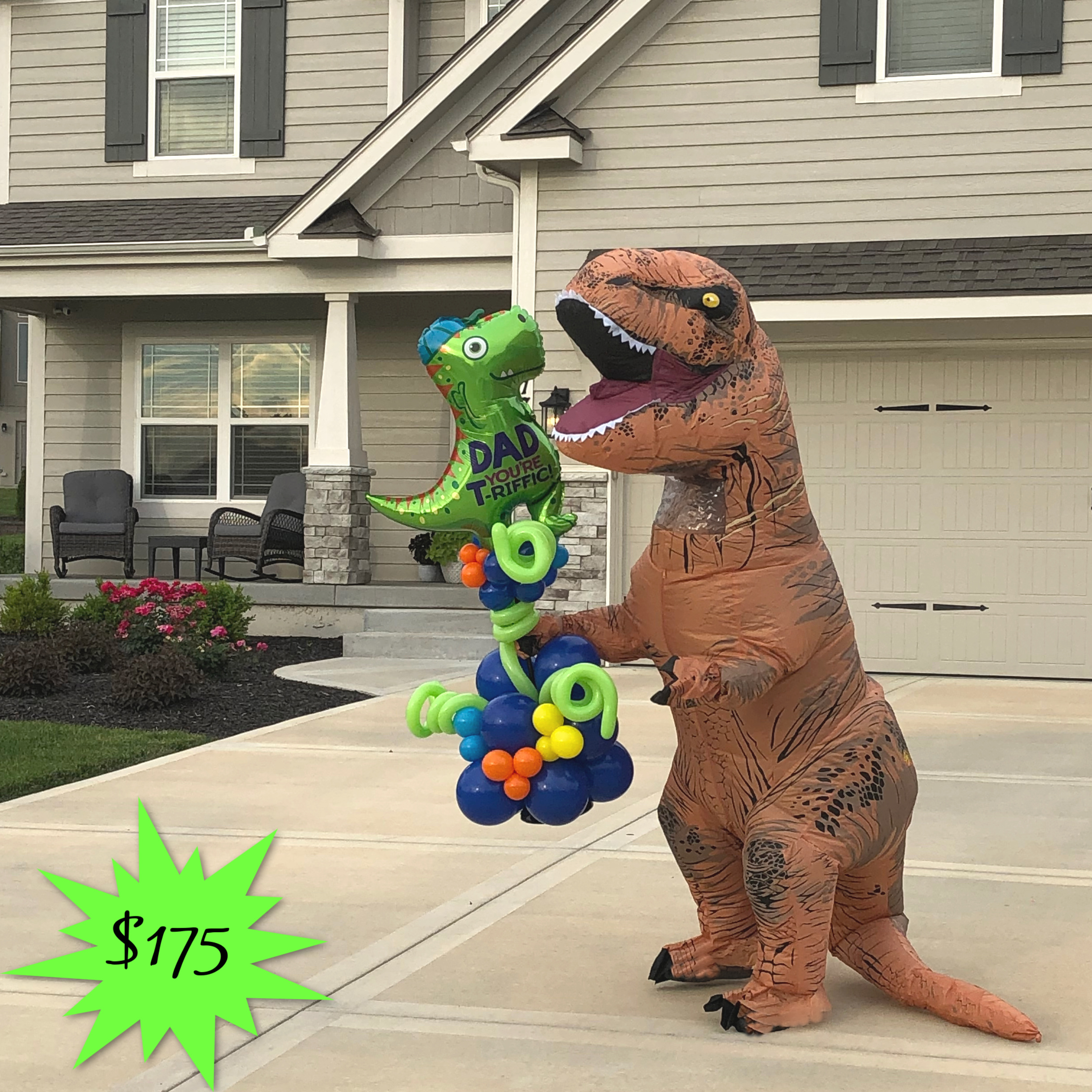 A close up of the DinoDelivery Sculpture: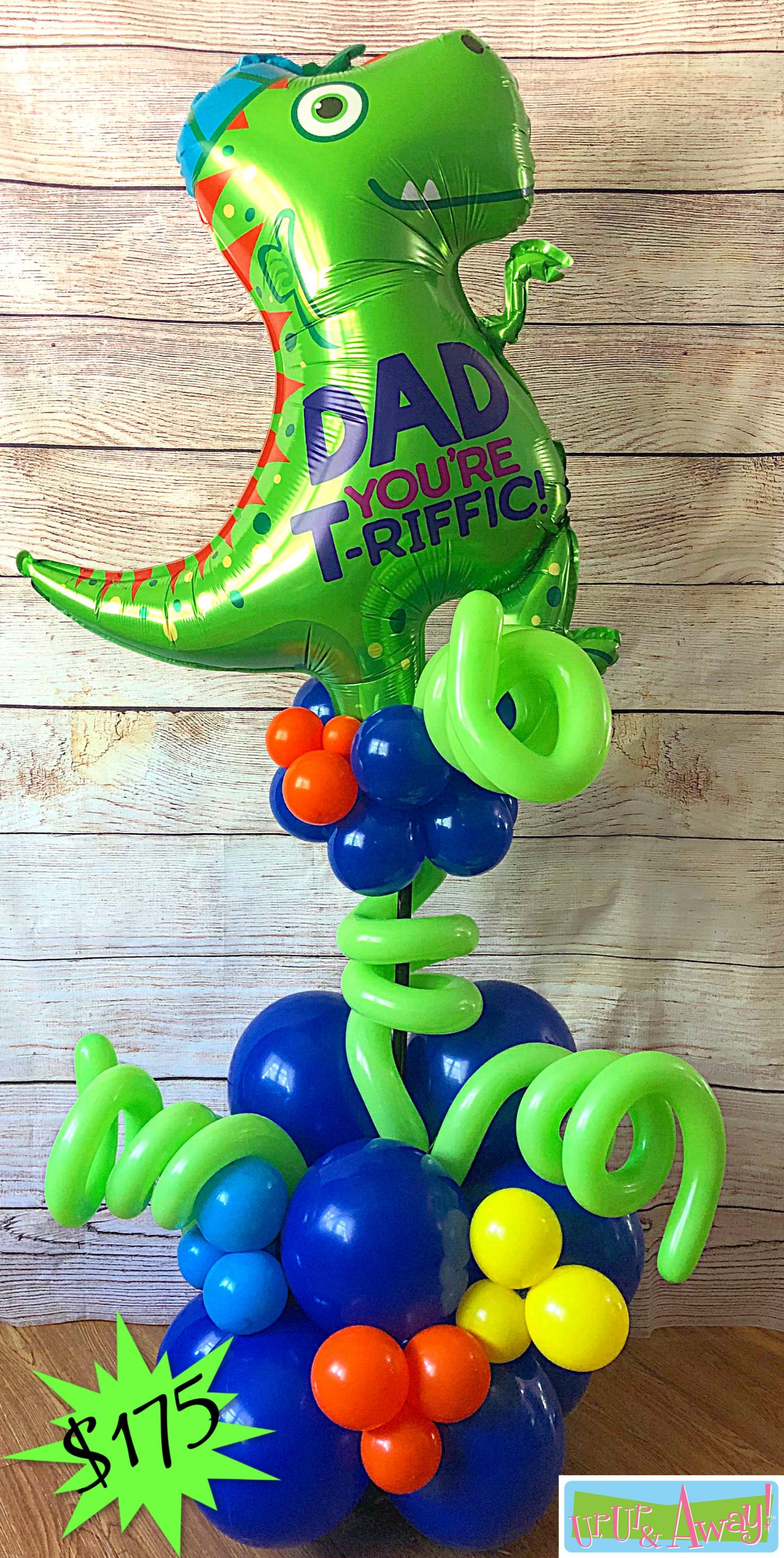 DELIVERY INFO: Delivery is included within 15 miles of 1200 Main, Kansas City, Missouri for the three Father's Day options above. We deliver to Missouri and Kansas. If you are beyond 15 miles, we DO deliver to you. There is an additional delivery fee. We will help with that when you call to order. 816.792.5390.
Want to order something extra special, custom made for your dad? Call us! 816.792.5390. You might also want to take a peek at our Yard Art collection. Each of the designs can be modified for indoor use, too!
We deliver balloons to the following areas and more: Greater Kansas City area including Brookside, Country Club Plaza, Waldo, Downtown, Crossroads, North Kansas City, Parkville, Liberty, Gladstone, Mission Hills, Prairie Village, Leawood, Overland Park, Lenexa, Mission, Merriam, Kansas City Kansas, Lee's Summit, Blue Springs, Independence, Westwood, Fairway and more…