Welcome to our collection of Outdoor Yard Art Balloons!
Beginning May 5th, 2020, we will be offering Outdoor Yard Art Balloons with ZERO CONTACT delivery. These balloon creations are intended for use outside and will be carefully created, delivered and installed by our tiny crew. We are committed to keeping everyone healthy AND helping you celebrate life's special moments.
Each of our options can be created in colors of your choice. As always, if you have an idea and you don't see what you have in mind, call us. We will make it happen. While much has changed in our world lately, you can still count on unique artistry and exceptional service from Up, Up & Away!
Click here for information our Delivery Area and Price plus all of the Details for our Yard Art Balloon deliveries through June 1st, 2020. We are operating under special circumstances in response to COVID-19 and have a plan to bring balloons to you with zero contact.
Ready to place an order? Call us at 816.792.5390. We are taking phone orders and ask for 48 hours advance notice. Thanks so much!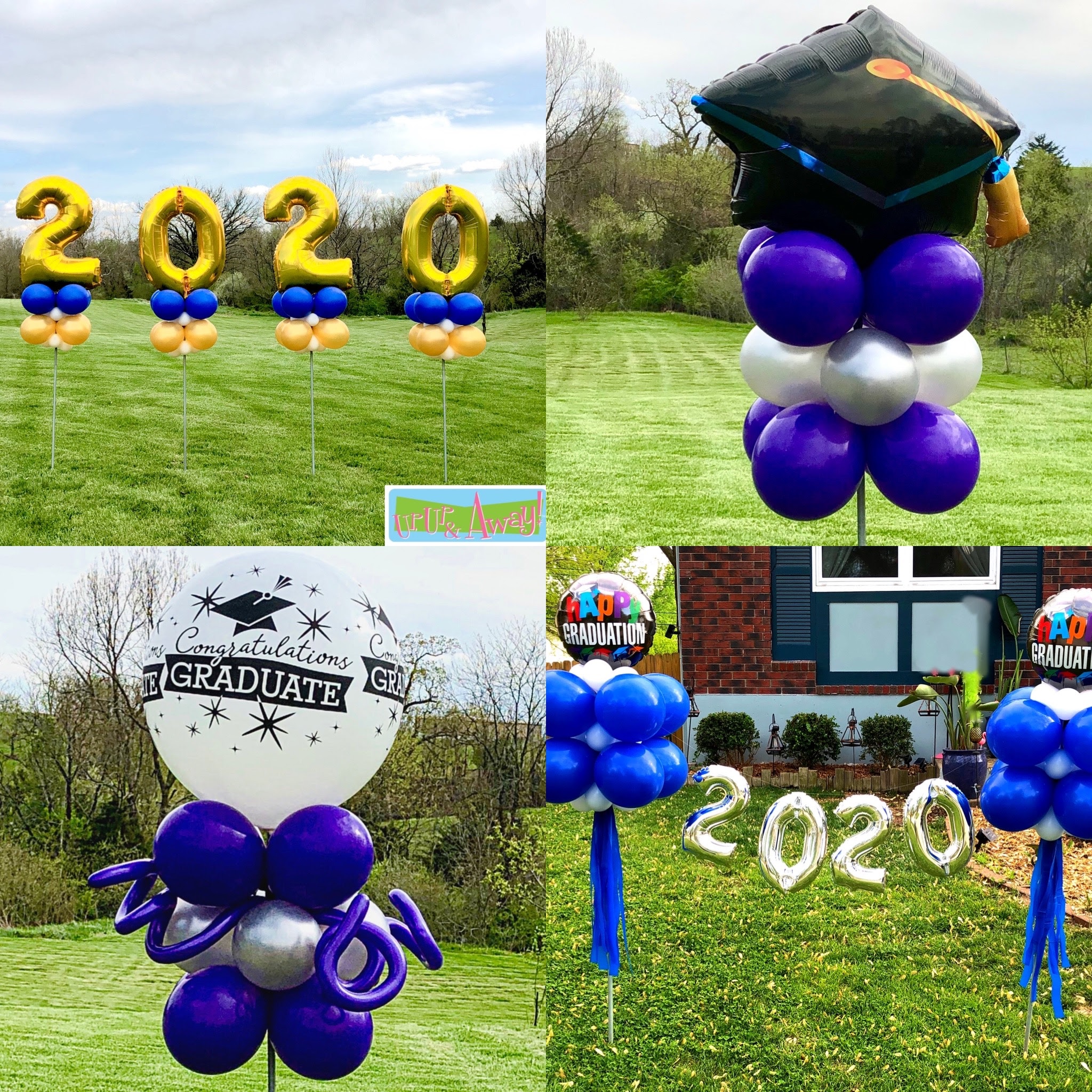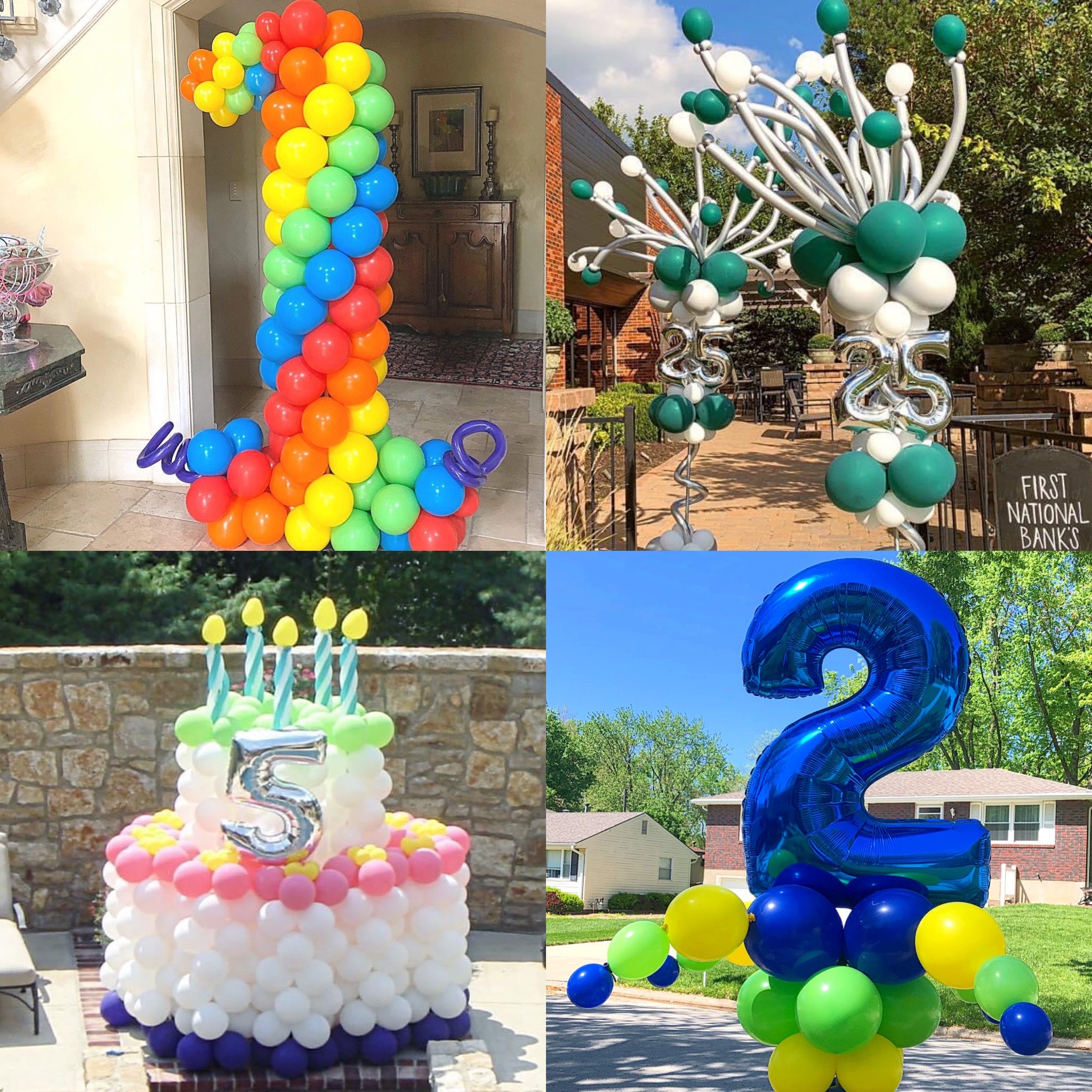 JUST FOR FUN, Balloons that create smiles!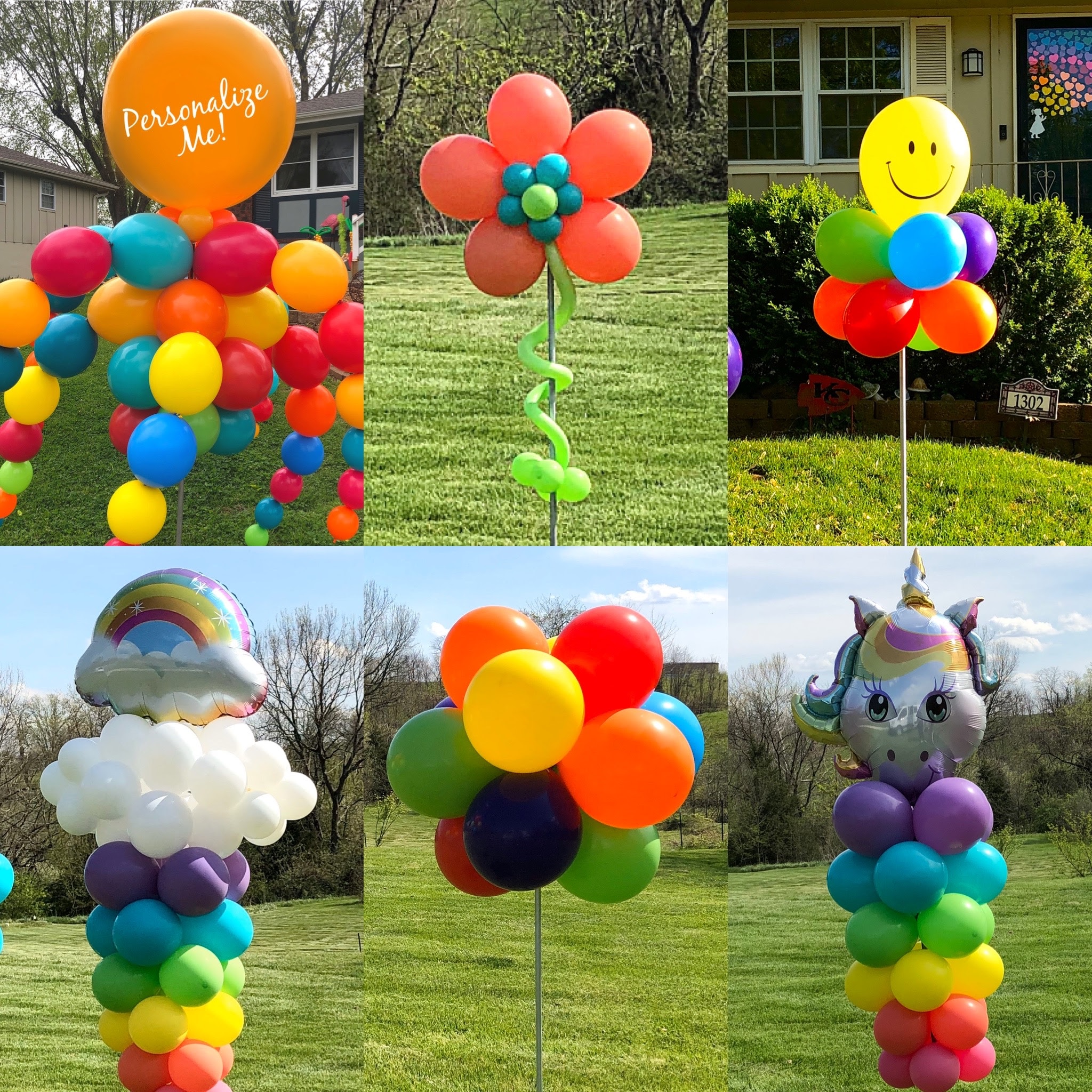 Are you ready to place and order? We are here to help! Give us a call at 816.792.5390.