Welcome to our collection of Outdoor Yard Art Kansas City Balloons! Place your order today at 816.792.5390.
These balloon creations are available for indoor and outdoor enjoyment, just let us know which you'd like. Each design is thoughtfully created, delivered and installed by our tiny crew. This fun collection of designs starts at $150 plus delivery.
Each of our options can be created in colors of your choice. As always, if you have an idea and you don't see what you have in mind, call us. We will make it happen. You can always count on unique artistry and exceptional service from Up, Up & Away!
Click here for information our Delivery Area and Price plus all of the Details for our Yard Art Balloon and doorstep deliveries.
Ready to place an order? Call us at 816.792.5390.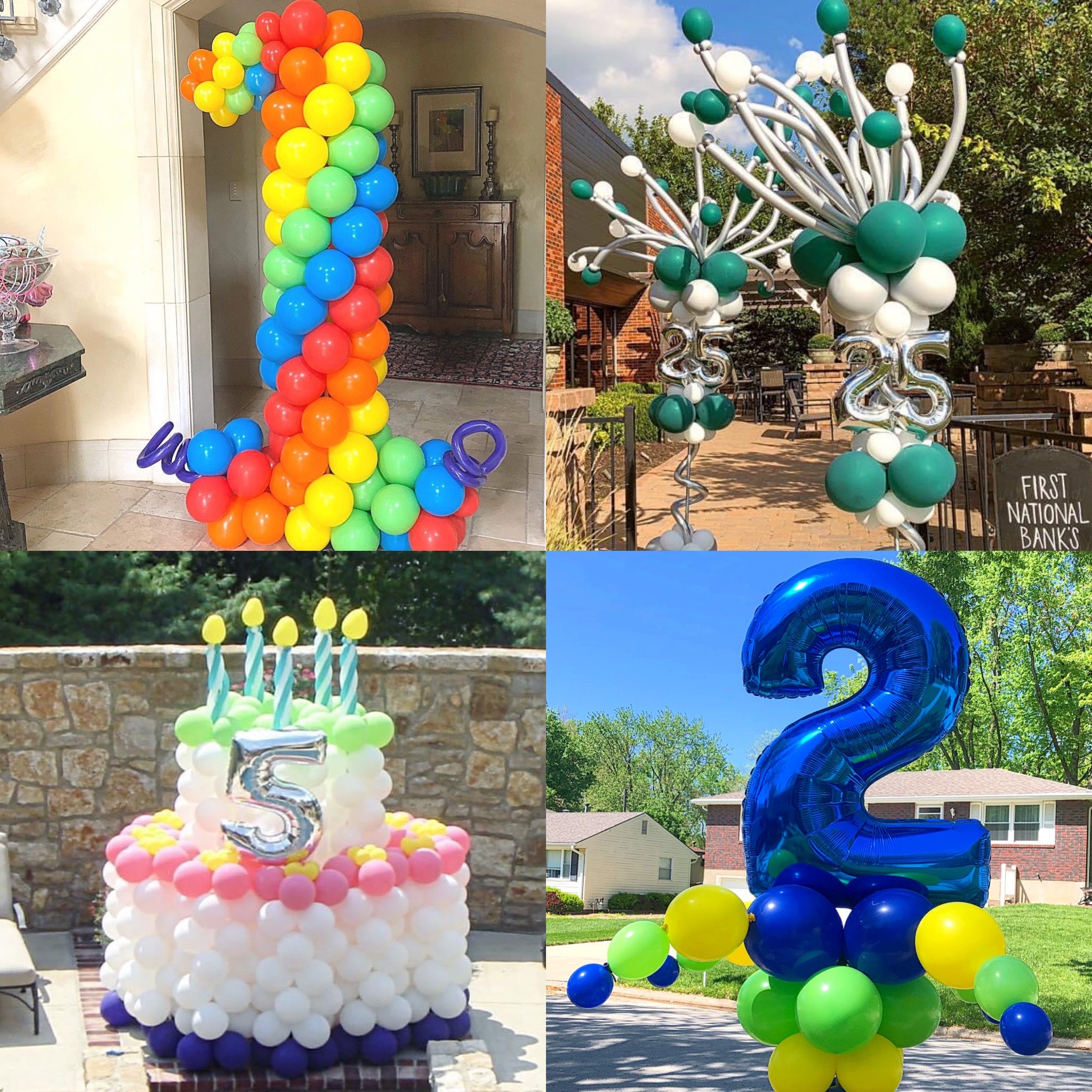 JUST FOR FUN, Balloons that create smiles!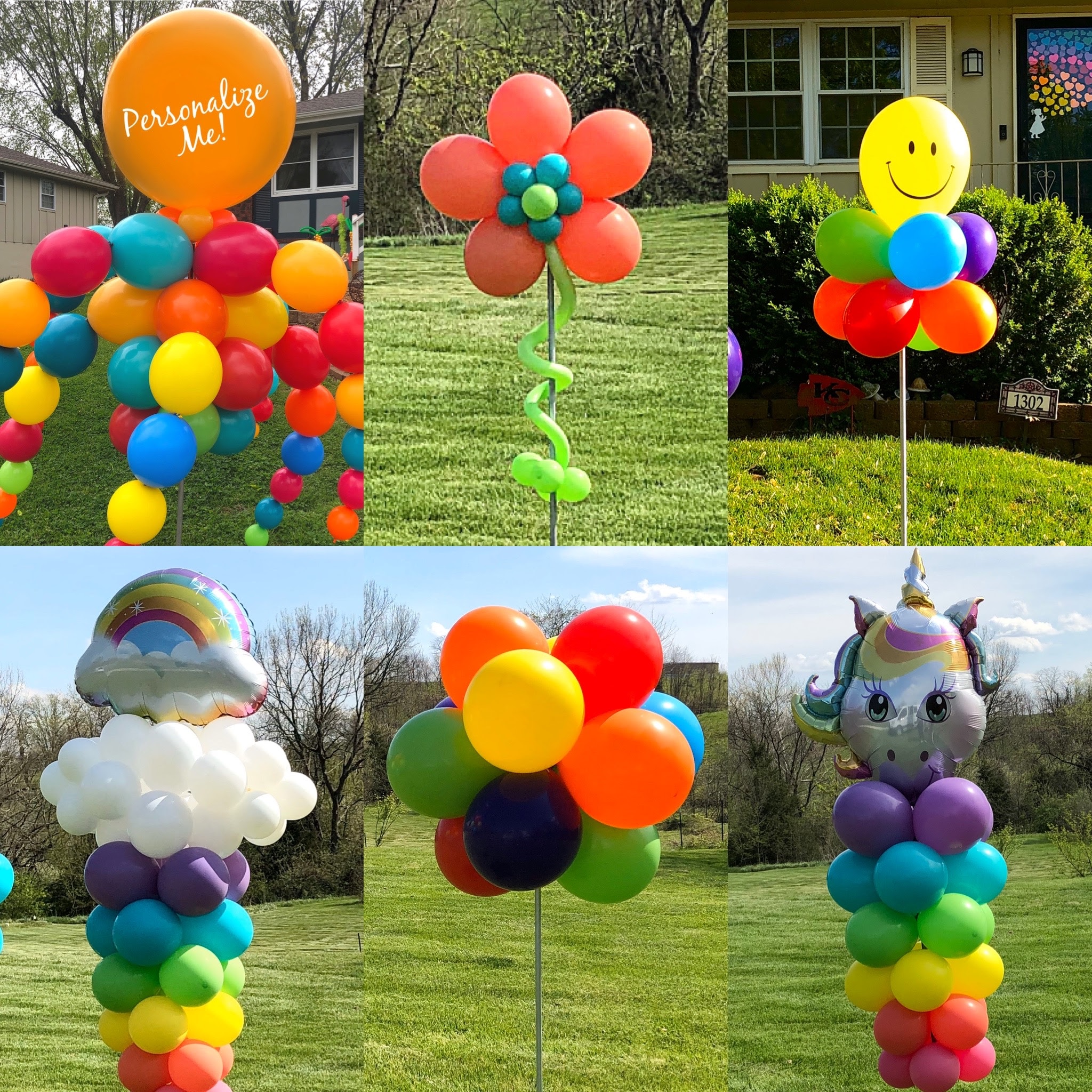 Are you ready to place and order? We are here to help! Give us a call at 816.792.5390.
We deliver balloons to the following areas and more: Greater Kansas City area including Brookside, Country Club Plaza, Waldo, Downtown, Crossroads, North Kansas City, Parkville, Liberty, Gladstone, Mission Hills, Prairie Village, Leawood, Overland Park, Lenexa, Mission, Merriam, Kansas City Kansas, downtown Kansas City, Lee's Summit, Blue Springs, Independence, Westwood, Fairway and more…
Want to see what we are up to each day with our Kansas City Balloons deliveries? You can find us on Instagram and Facebook!