Welcome to our collection of Outdoor Yard Art Birthday Balloons! Each option can be created in colors of your choice. As always, if you have an idea you don't see what you have in mind, call us. We will make it happen. While much has changed in our world lately, you can still count on unique artistry and exceptional service from Up, Up & Away!
Click here for information our Delivery Area and Price plus all of the Details for our Yard Art Balloon deliveries through June 1st, 2020. We are operating under special circumstances in response to COVID-19 and have a plan to bring balloons to you with zero contact.
Ready to place an order? Call us at 816.792.5390. We are taking phone orders and ask for 48 hours advance notice. Thanks so much!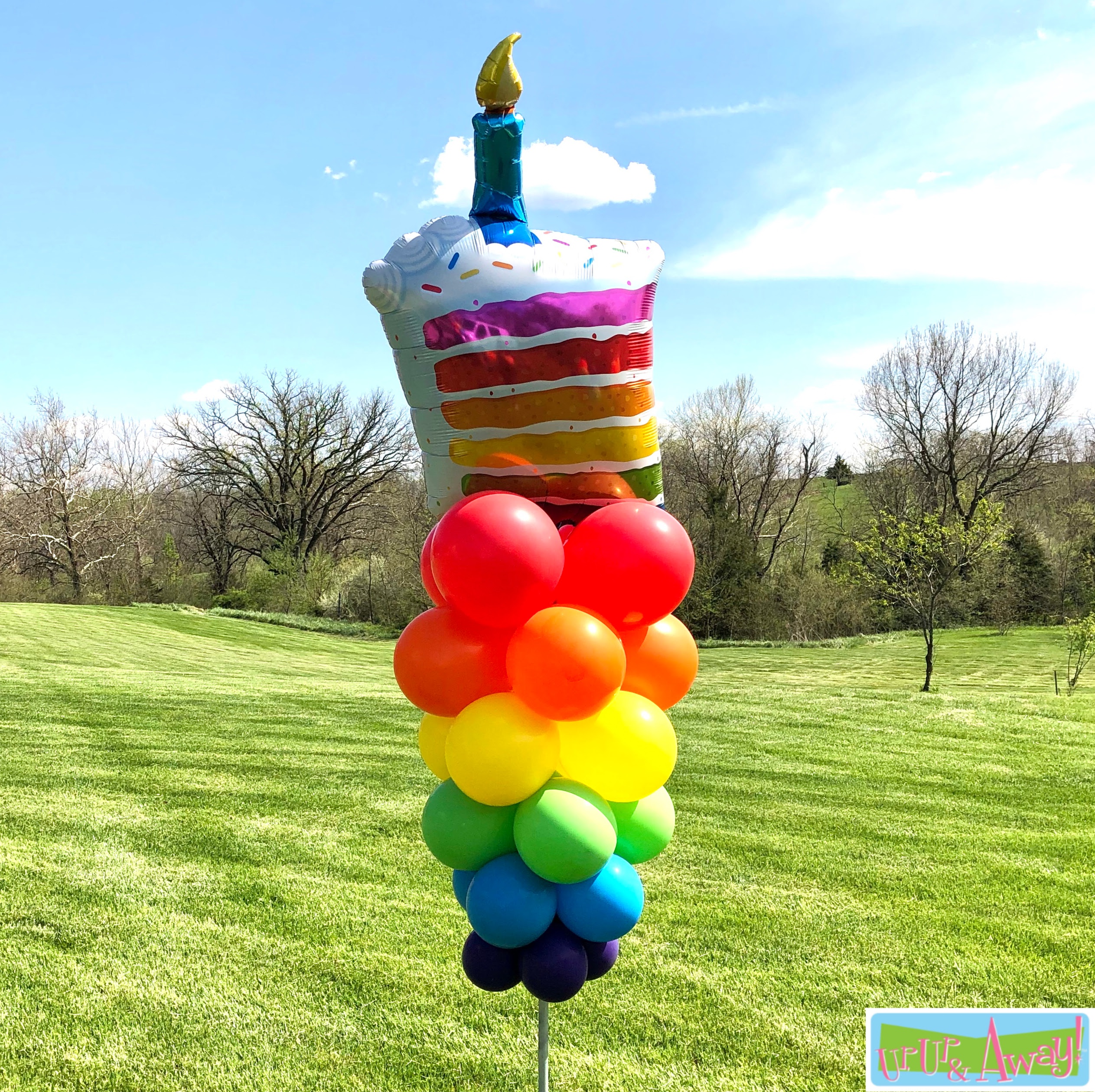 Birthday are a Piece of Cake when you trust us with your balloon order! Our giant six foot tall Piece of Cake Sculpture is $80 and perfect as a stand-alone sculpture OR you can pair it with other pieces from our Just for Fun collection!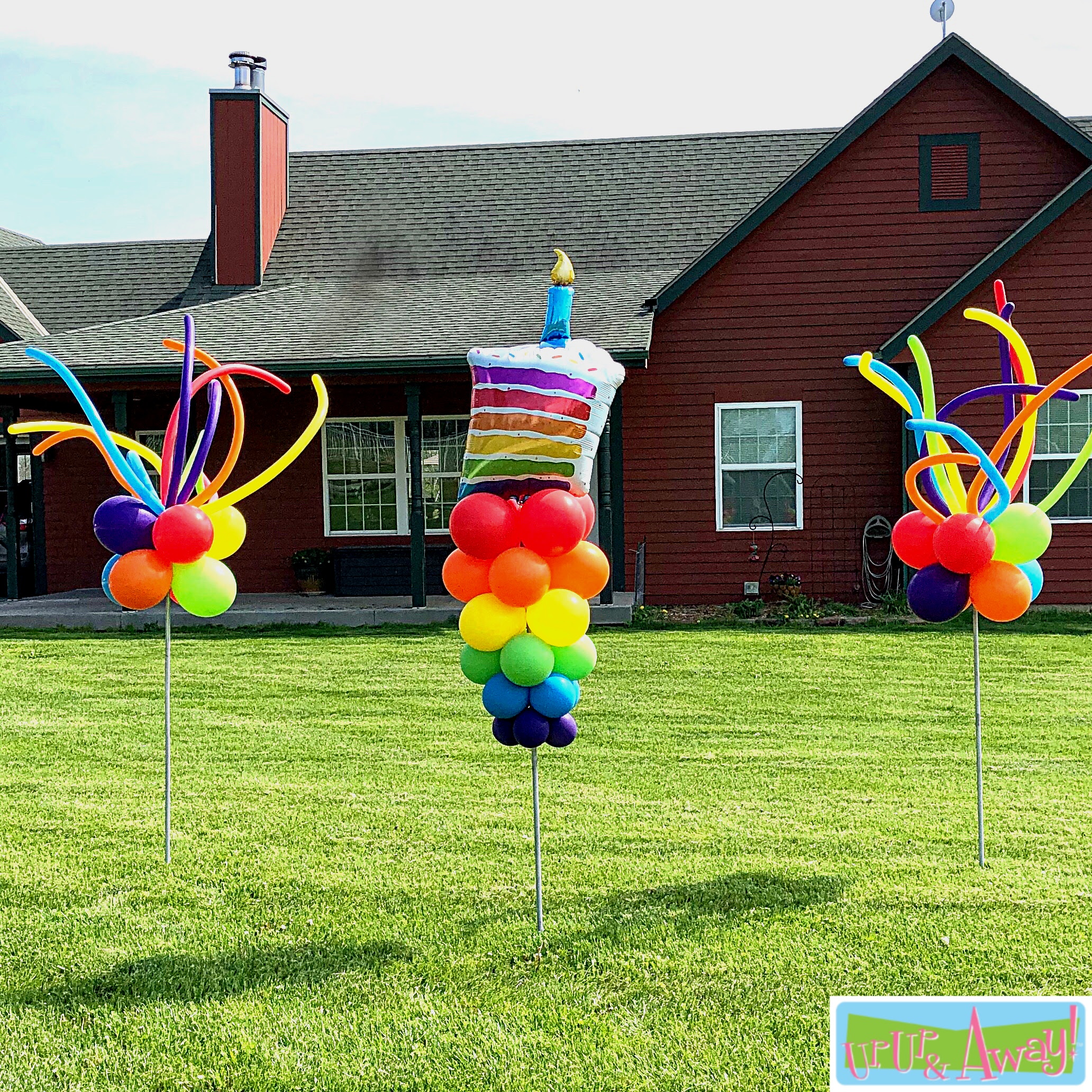 Piece of Cake Sculpture with two FunSprays, $170, shown above.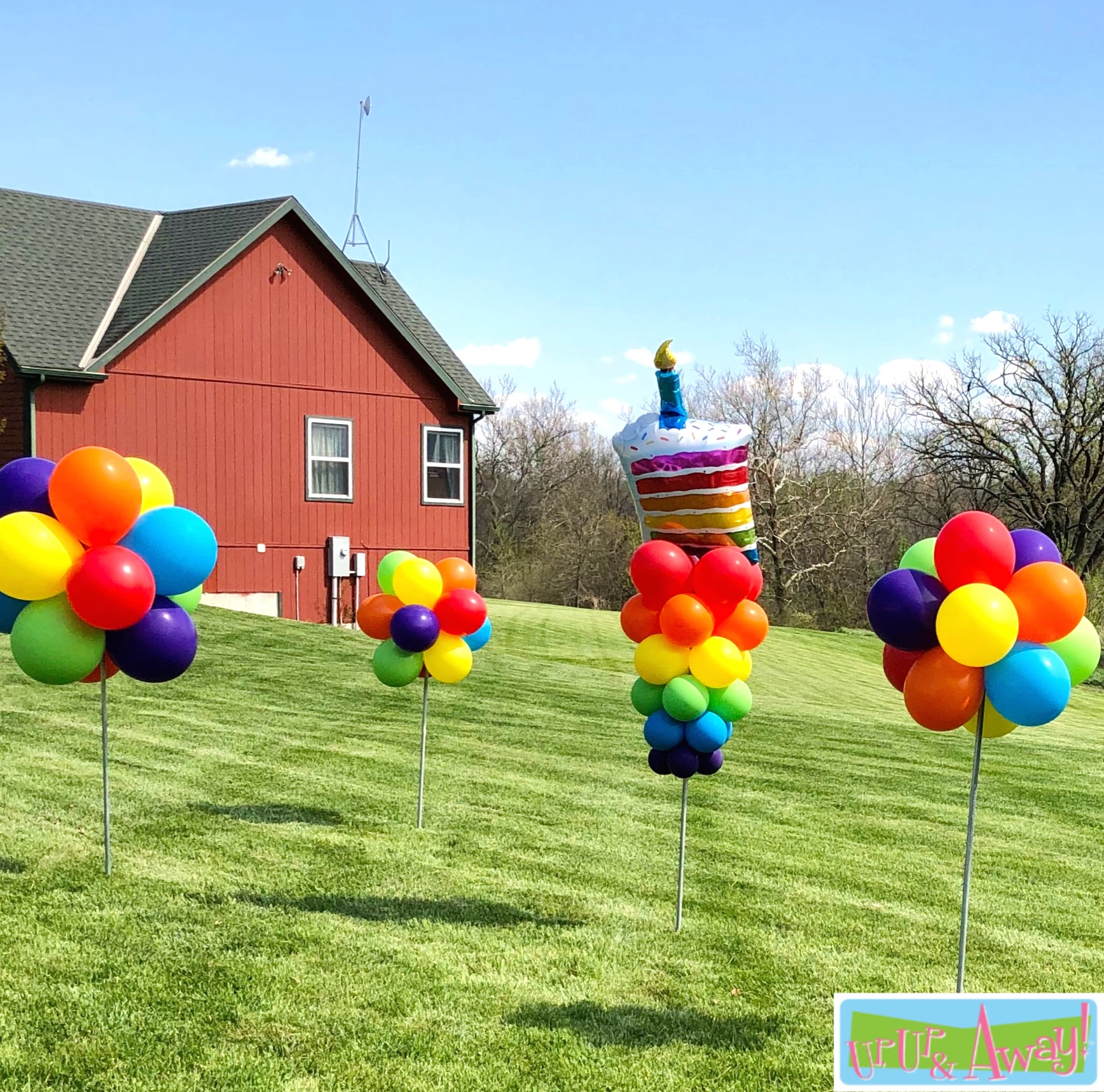 Piece of Cake Sculpture with set of three PartyBall Topiaries: $155.
Piece of Cake Sculpture with set of three MegaBall Topiaries (giant-sized!): $230.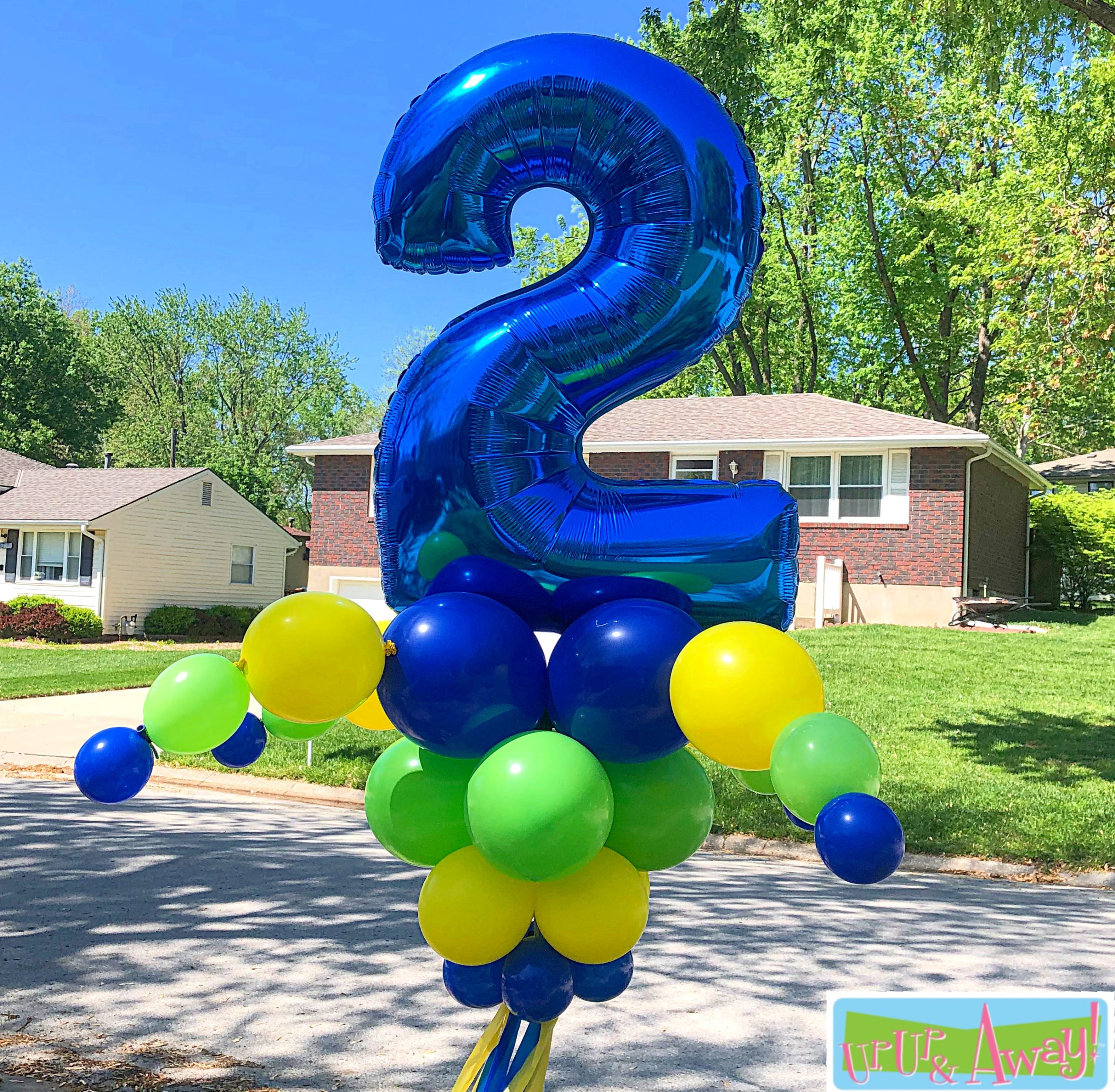 Our Balloon Number Waver starts with a giant forty-inch balloon number of letter on top and is adorned with the most festive grouping of balloons below, including four strands that bob and wave in the air. So much fun in one balloon sculpture! These can be created in a wide variety of colors, just give us a call and we can share the options! Balloon Number Waver is $85. If your birthday recipient is celebrating a double-digit birthday, call us to discuss options. Some numbers can be nested together on one sculpture. Some work best as two separate numbers placed adjacent to each other. We've got fun options in both cases! 816.792.5390.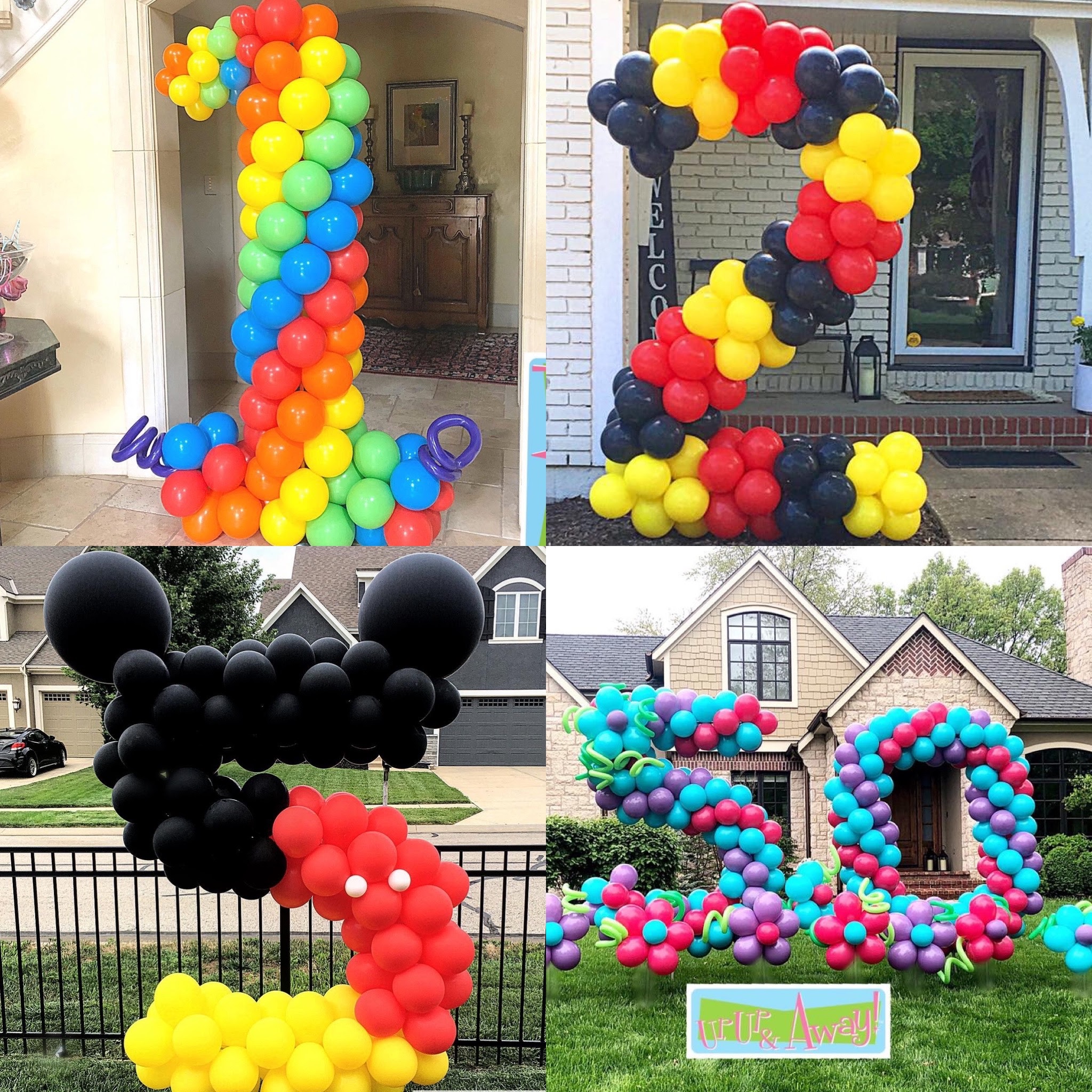 GIANT Sculptures of Numbers are wildly popular and custom created to match favorite colors, party themes and so much more. These are more than six feet tall(!!!) and start at $150 per number. We handle all of the setup, delivery and return to take these down.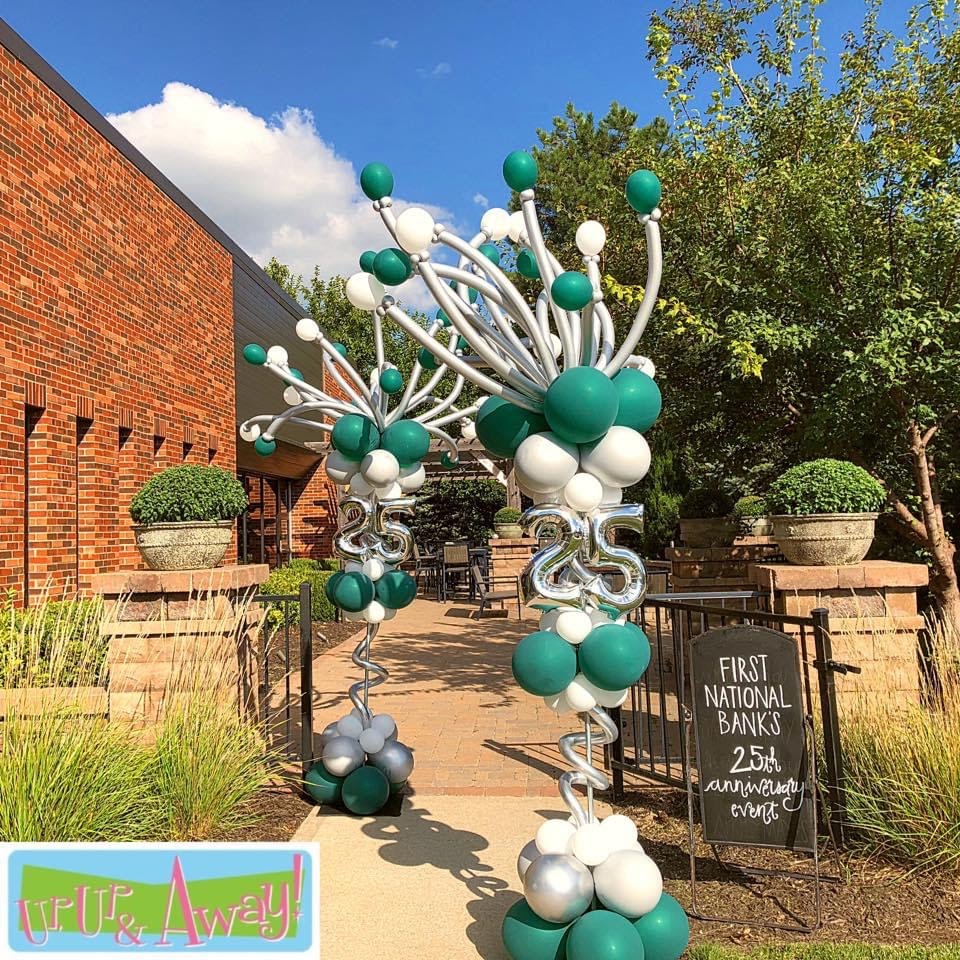 Wacky Waver Number Columns are more than eight feet tall and adorned with birthday or anniversary numbers. Created in your choice of colors, Wacky Waver Number Columns are $125 each.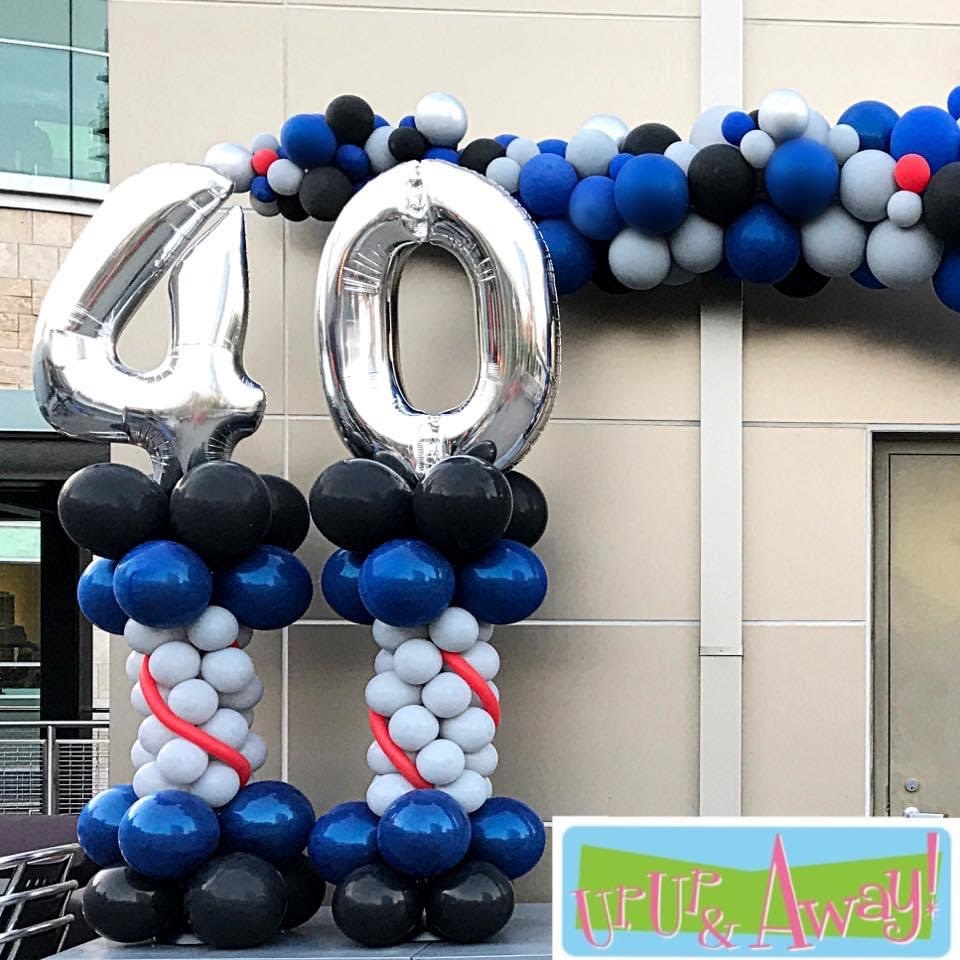 Our Sculptured Number Columns are perfect if you need one number, two numbers or three. These are also fun for spelling out a name! Sculptured Number Columns are $88 each. Behind this pair, one of our custom organic installations. You can find more info on those here.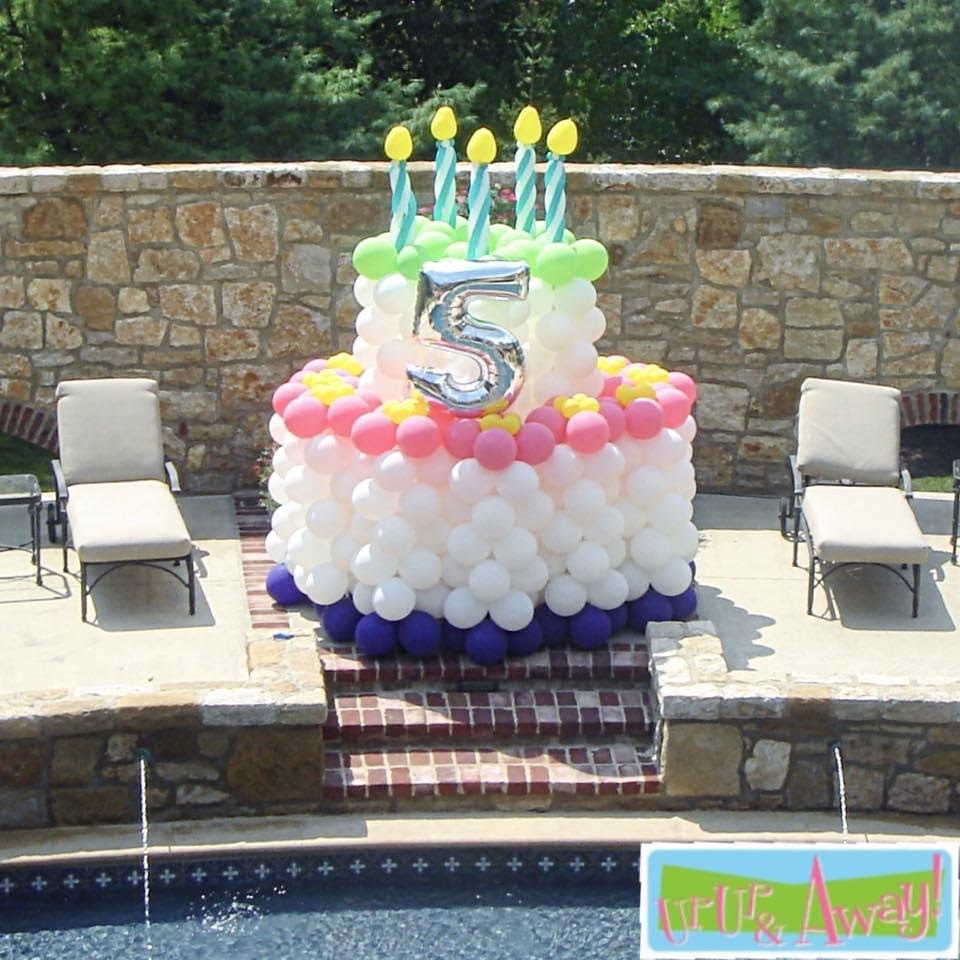 Want to go BIG for your birthday celebration? That's our specialty! Savvy a ten-foot tall birthday cake? We can do that! Want a sculpture created with balloons that looks just like the birthday person? We do that, too! Just give us a call at 816.792.5390 for more info!
Ready to place an order? Have questions? Let's talk! Give us a call at 816.792.5390