Welcome to our collection of Outdoor Yard Art Graduation Balloons! Each option can be created in colors of your choice. As always, if you have an idea you don't see what you have in mind, call us. We will make it happen. While much has changed in our world lately, you can still count on unique artistry and exceptional service from Up, Up & Away!
Click here for information our Delivery Area and Price plus all of the Details for our Yard Art Balloon deliveries through June 1st, 2020. We are operating under special circumstances in response to COVID-19 and have a plan to bring balloons to you with zero contact.
Ready to place an order? Call us at 816.792.5390. We are taking phone orders and ask for 48 hours advance notice. Our minimum order is $75 plus delivery. Thanks so much!
Our Graduation Marquee is THE show-stopper everyone is ordering! Our giant 40″ numbers in gold or silver anchored with balloons in your choice of school colors are the perfect way to celebrate your graduation! Our Graduation Marquee is $160. Our PartyBall Topiaries and FunSprays are also popular to sprinkle around your yard framing this marquee.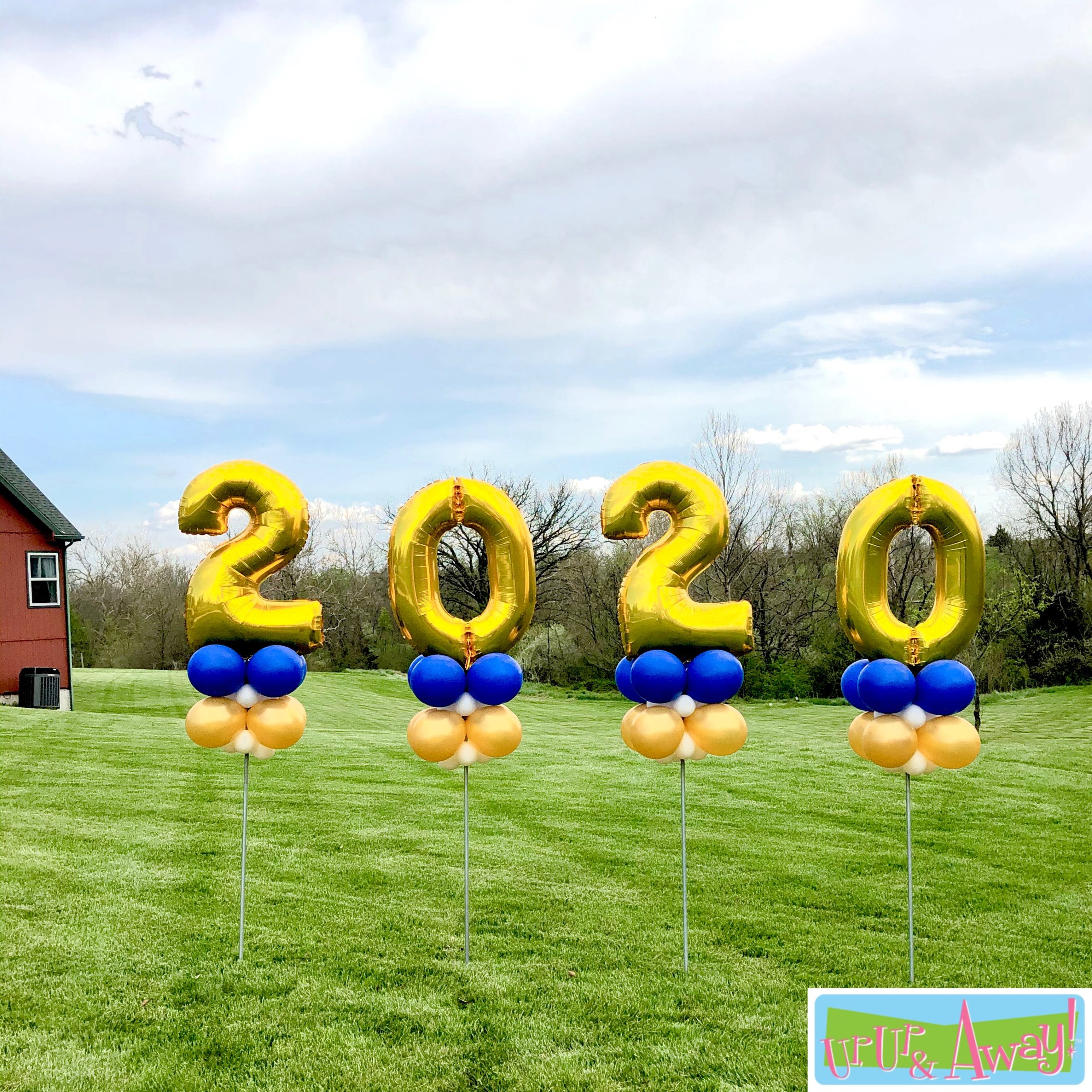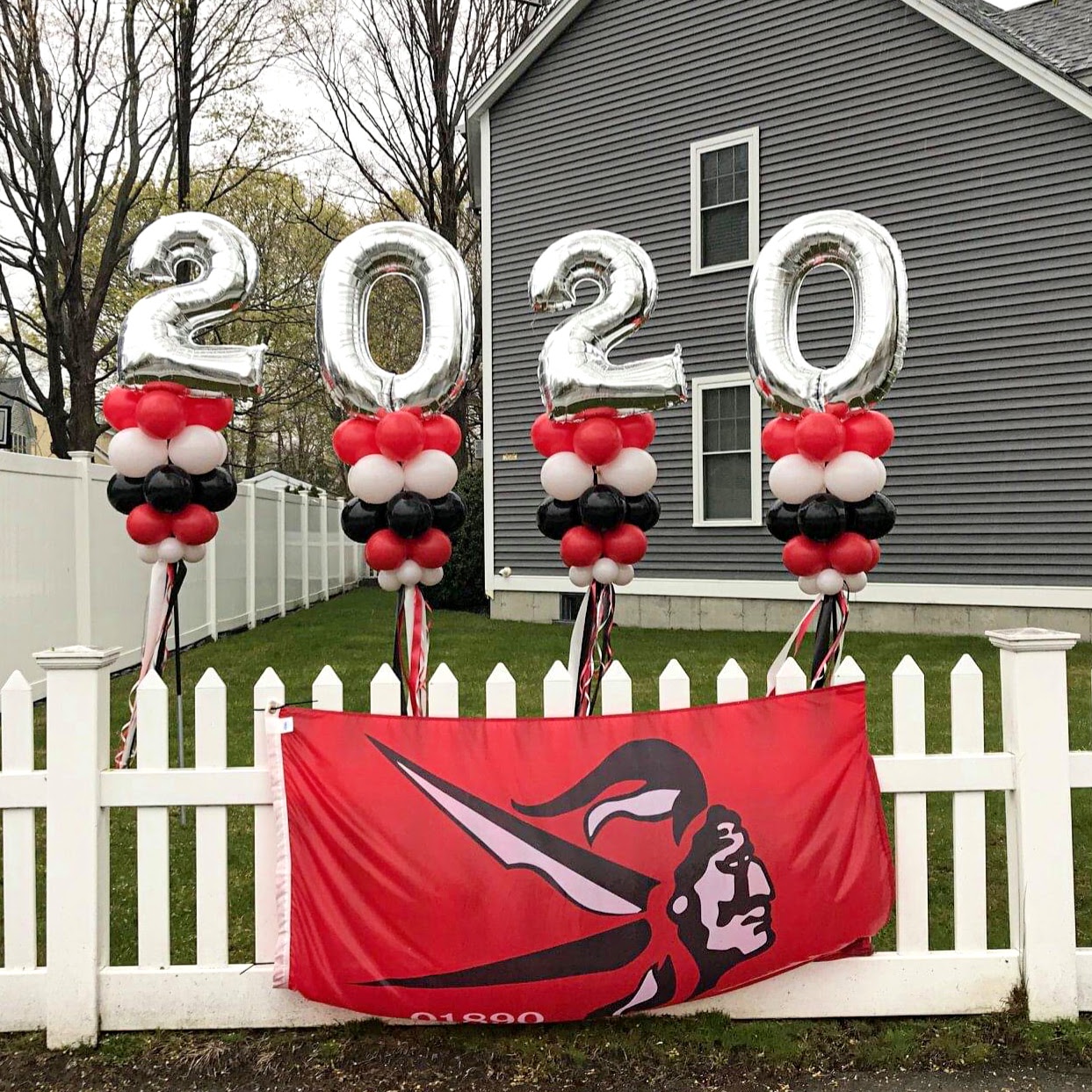 We also offer a slight variation on our Graduation Marquee, the Midi-Marquee. The numbers are just a smidge smaller BUT there are more pops of color in the balloons below. Our Midi-Marquee is $160, you choose the colors and we will make your yard THE graduation spot!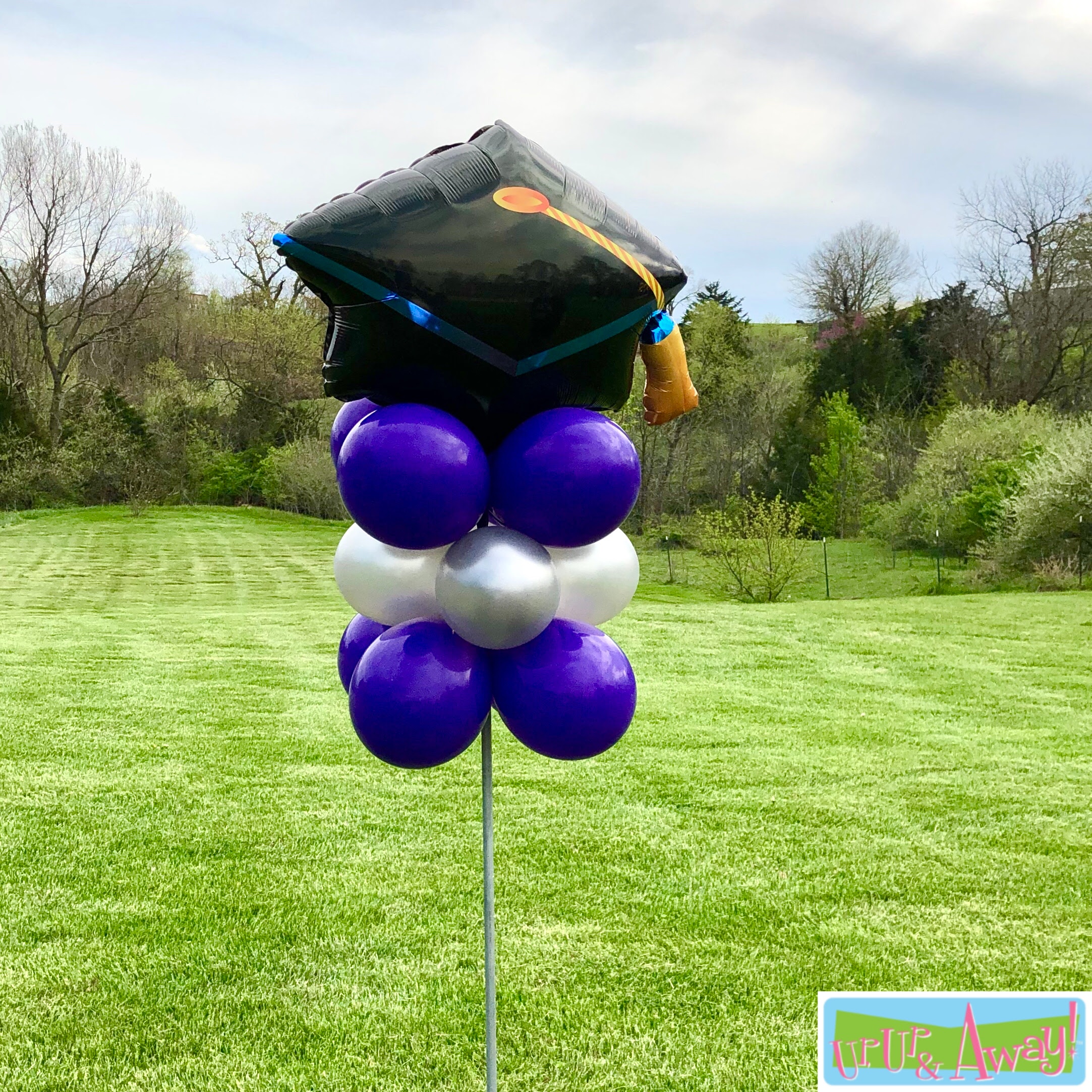 Our Graduation Cap Sculpture is so fun near your doorway! This stands at five feet tall and makes a fun photo spot for your favorite graduation to stand beside. Our Graduation Cap Sculpture is $75, $85 with your graduate's first name added to balloon topper!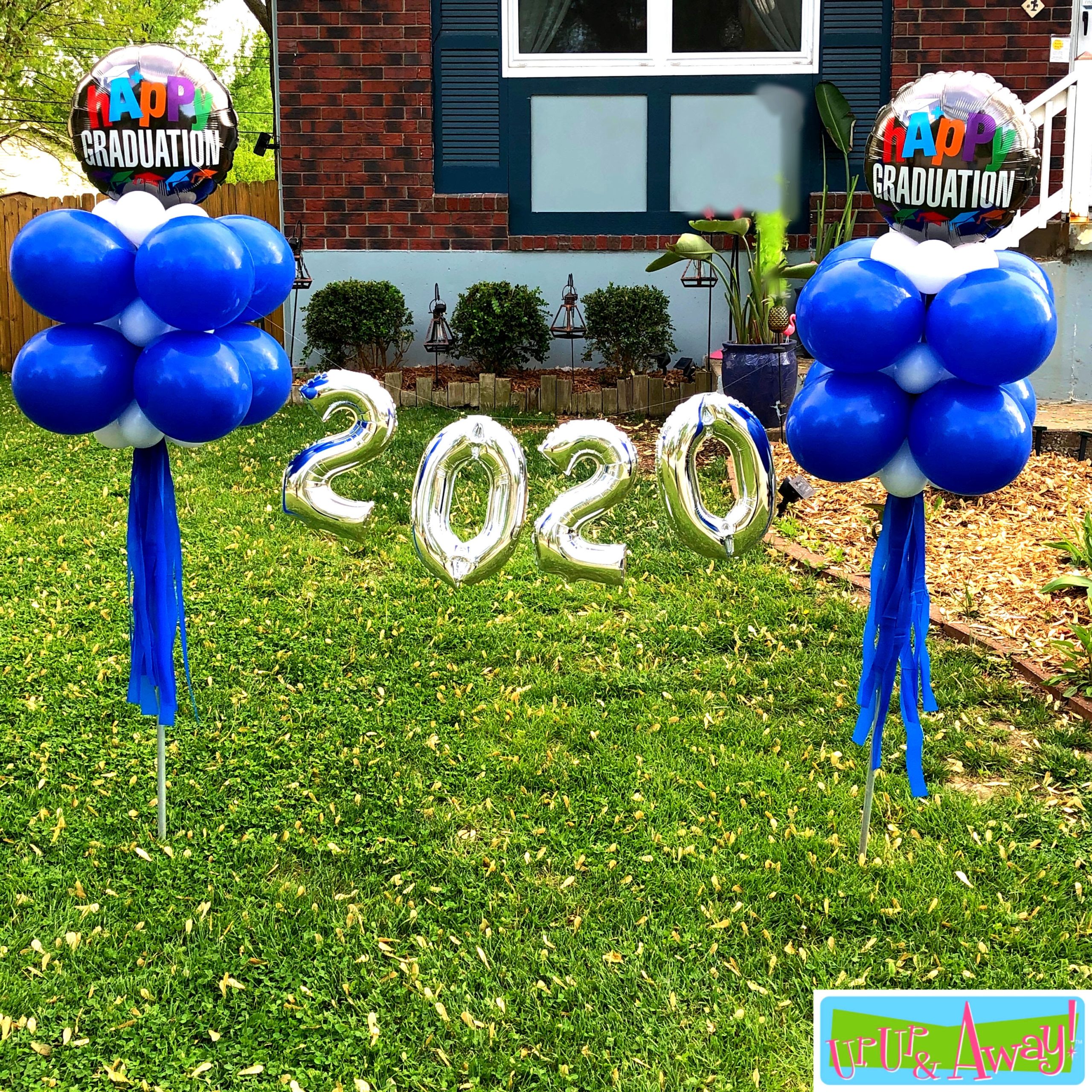 Want to shine the spotlight on your graduate? Our Graduation Banner Sculpture is just what you need! TWO of our Happy Graduation sculptures and a 2020 balloon banner in gold or silver created with 16″ tall balloons is a fun yard decoration and is terrific as a no-touch photo spot. The Graduation Banner Sculpture Set is $135 in your choice of colors.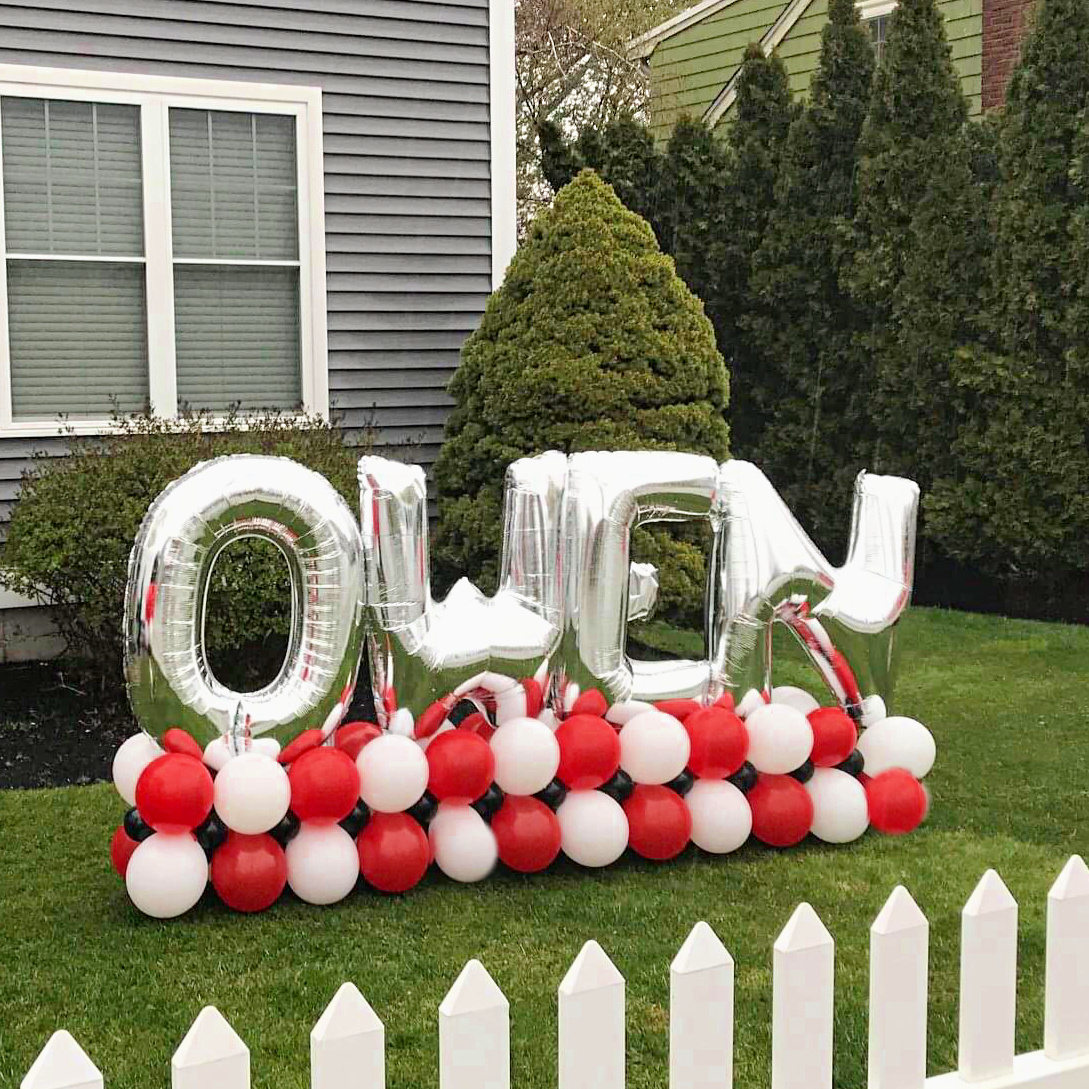 A super fun way to honor your graduate is having their name in balloons. Our Custom Name Banners are priced based on name length, starting at $160.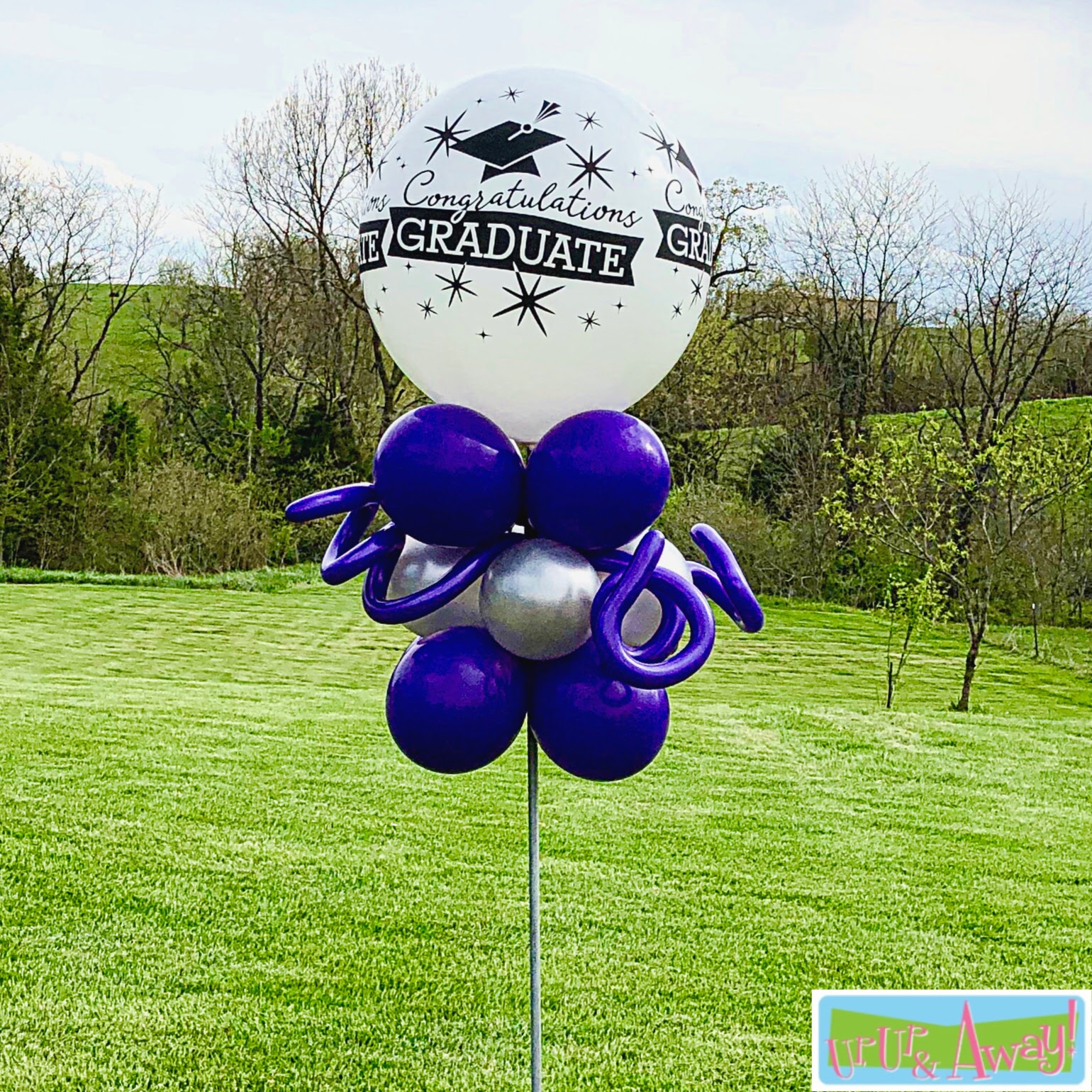 We try to not pick favorite designs here, but the Grad Blast is just so much FUN! A giant Graduation balloon atop a dozen balloons and even more balloons sculpted into our signature squiggle shape. This sculpture IS a celebration, ready for your yard! Grad Blast Sculptures are $85 each and available in your school colors!
If you would like to do a bit more in your yard, we are here for you! We can help with balloon arches, balloon columns, your graduate's name in balloons, enormous 2020 Yard Art numbers. Truly anything is possible. Give us a call at 816.792.5390, we'd love to help!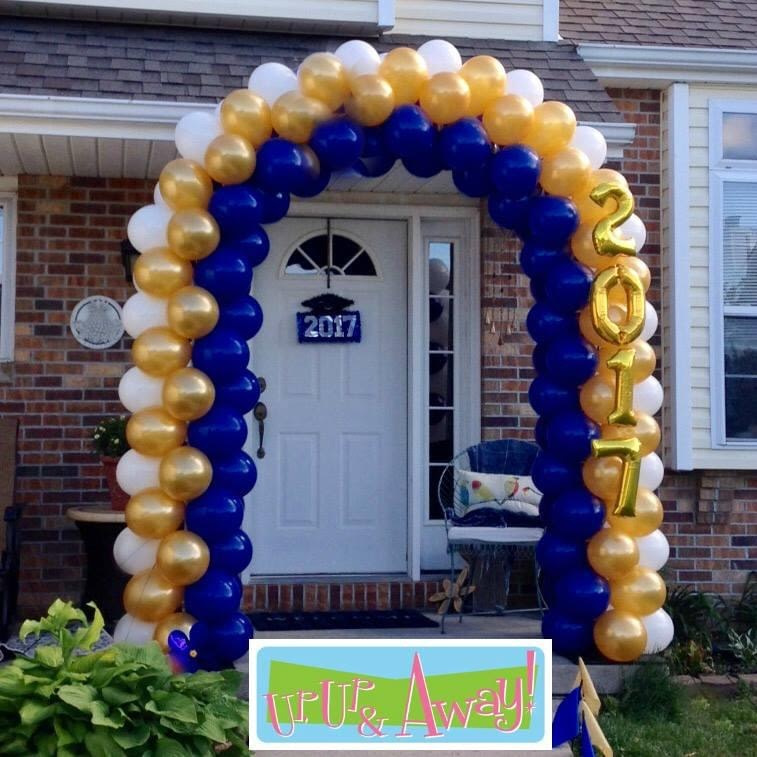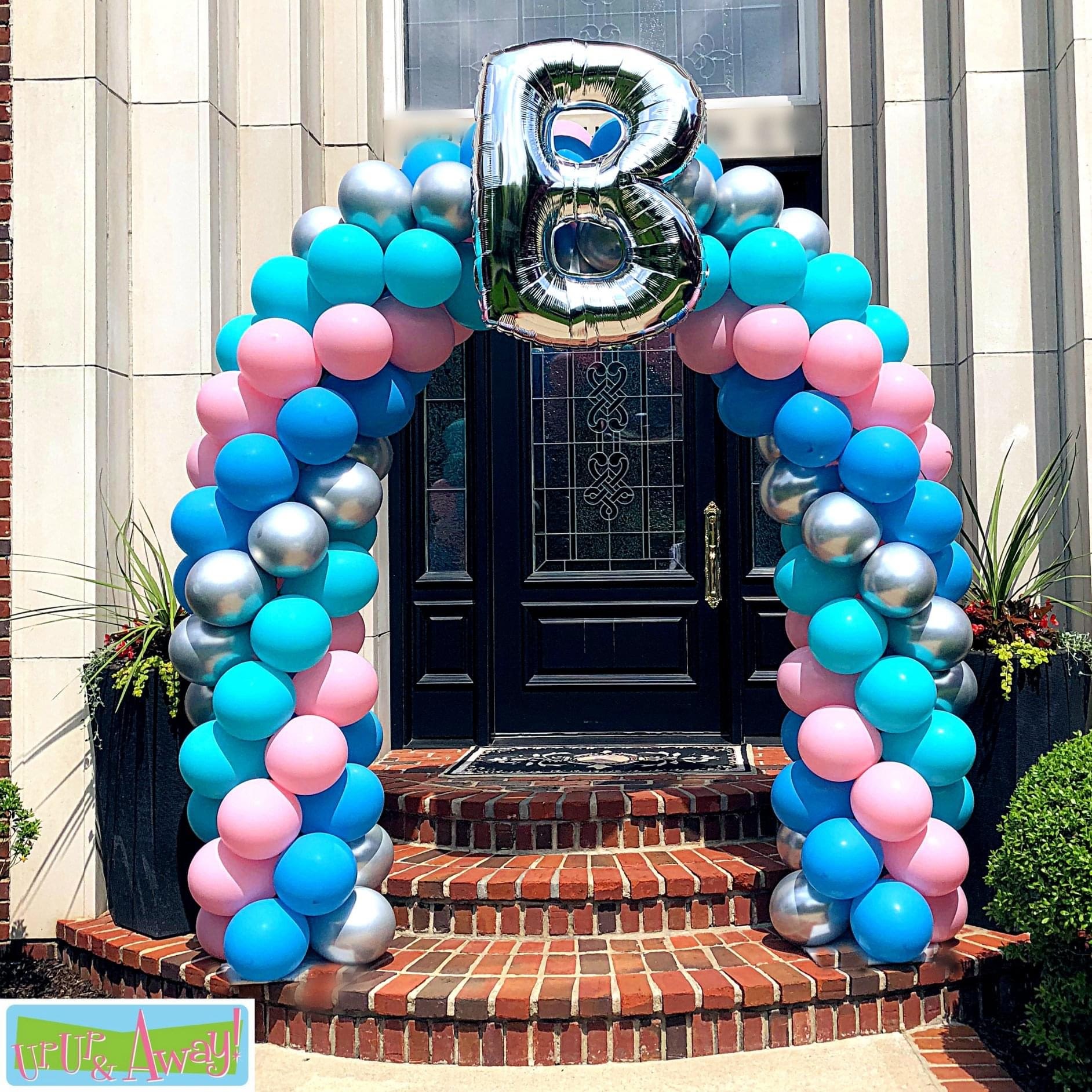 Let us help you with your custom balloon artistry order. Give us a call at 816.792.5390. Thanks!