Today is the first of a new feature on our blog.  Each Sunday we will be asking a question of our fans on Facebook. From your answers, we will choose at least one balloon sculpture to create and then share a photo with everyone!
Yesterday we asked: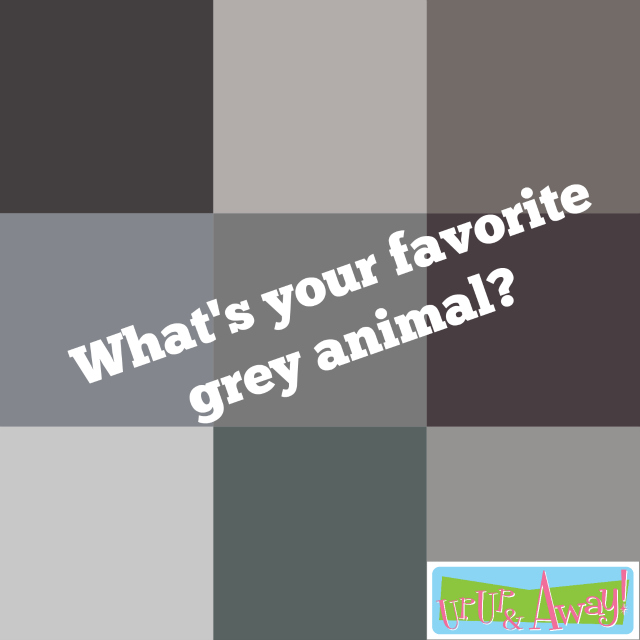 We really enjoyed all of your answers.  We pulled a few from our archives AND created a few new ones to share with you.
Let's start with the archives.
Kim and Bentley said Elephants are their favorite grey animals.  This elephant, sculpted for the Kentucky State Fair, is ten feet tall at the shoulders!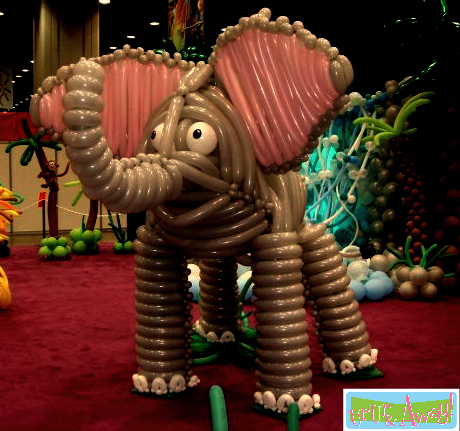 Michelle said Sharks are her favorite grey animals.  We like sharks a lot, too.  Well, balloon sharks. Still not so sure about swimming with sharks though.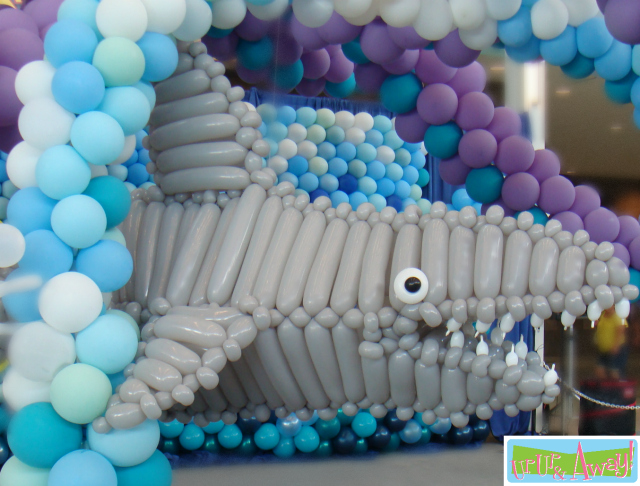 Bill said his favorite grey animal is a Wolf.  How about this lifesize KC Wolf balloon sculpture built for the KC Chiefs?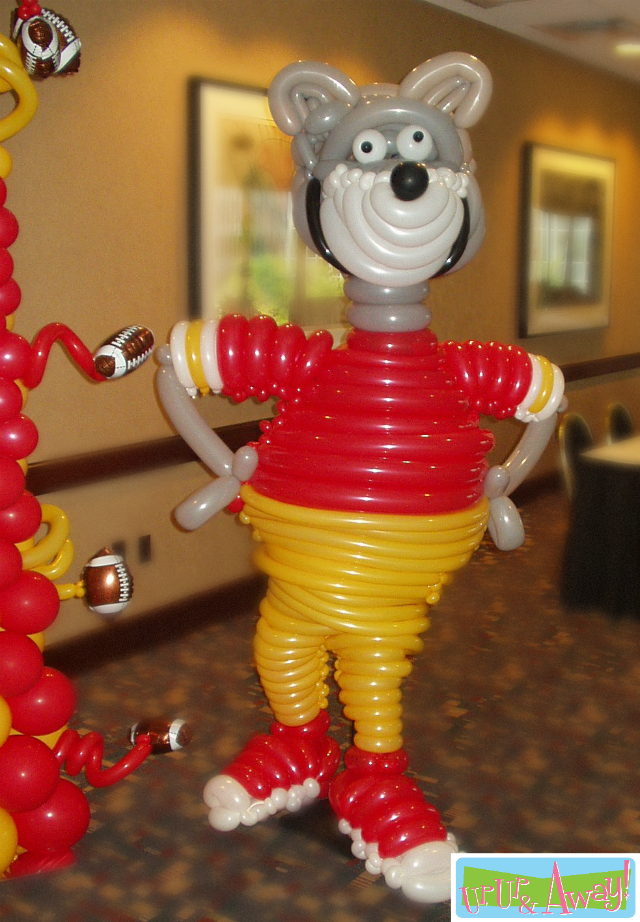 Jessica said her favorite grey animal is Donkey from Shrek.  How about a donkey from a barnyard?  We had one of those in the archives. I'll share him today even though he's not grey.  (Not that we don't like Shrek, we do. In fact, John ran around our studio yesterday saying, "That'll do, Donkey, that'll do," in a horrible attempt at a Scottish accent.)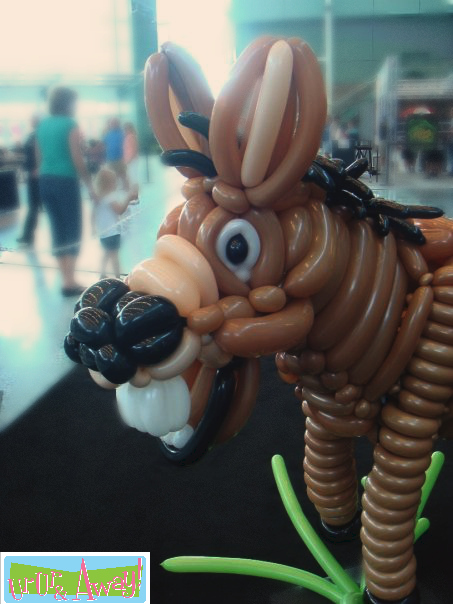 That's it from the archives BUT we also whipped up a few little sculptures in response to other fan favorites!
Terry and Anna said their favorite grey animal is a squirrel.  (Side note, we have a squirrel living in our backyard with no tail. True story!)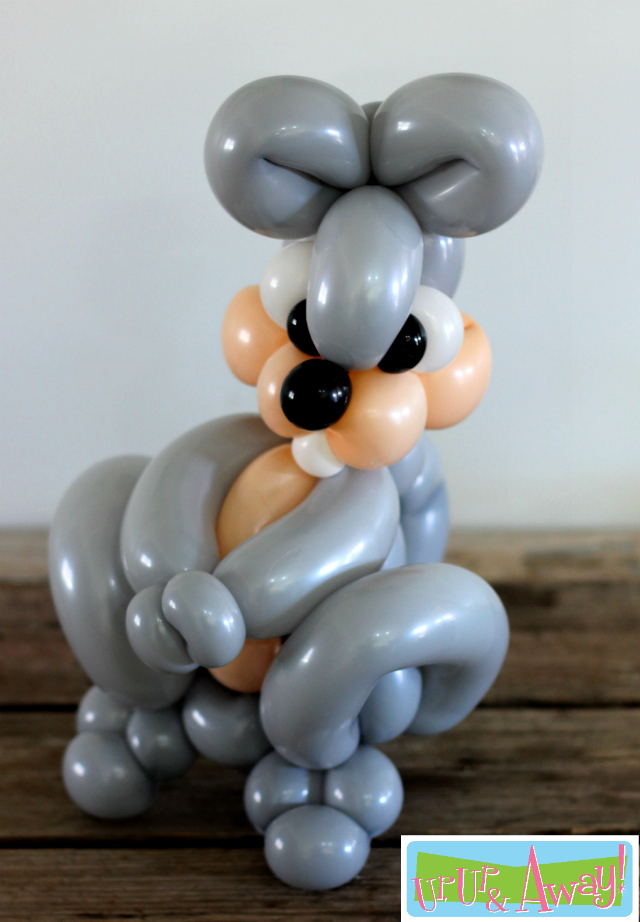 Melissa said her favorite grey animal is a mouse, but only a mouse made from balloons.  We agree!  Here's a wee mouse with a bit of cheese…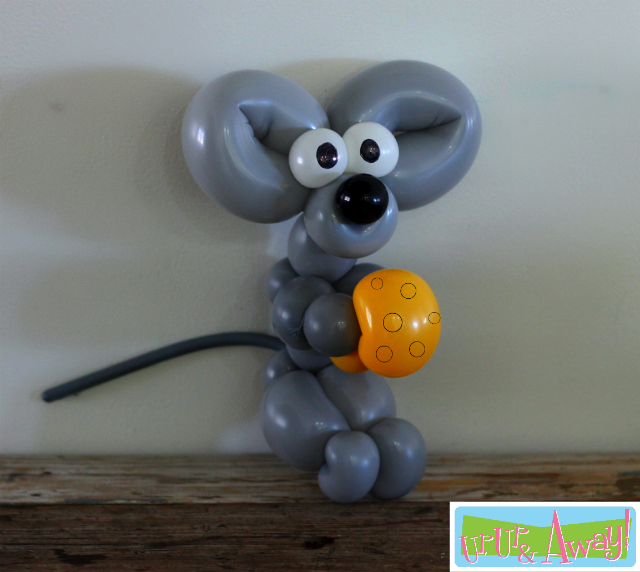 And last, Angie said her favorite grey animal is a koala.  How cute is this little guy?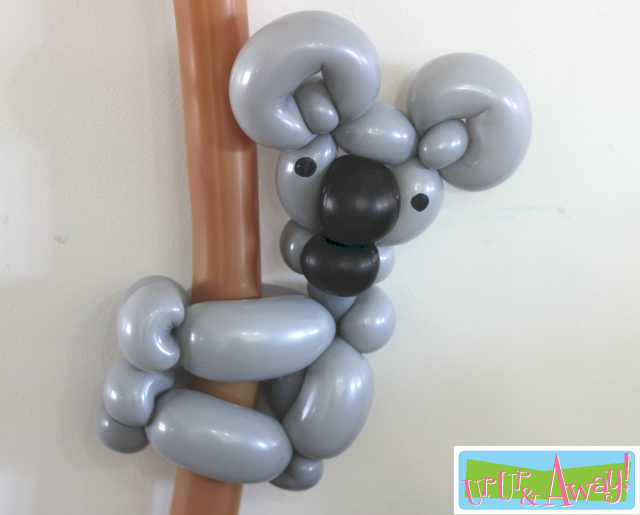 We didn't get to the whale, grey fox, armadillo, dolphin, Grey Kitty, manatee, moth, owl, walrus, manatee or hippo in this post. WOW, you guys sure have great ideas for us!
Until next week!  Oh, hey, don't forget to check us out on Facebook.  We will have another fan favorite question for you on Sunday.  Thanks for playing along!
–Johnna